UFC: Junior dos Santos Not Interested in Talking Trash Ahead of Title Fight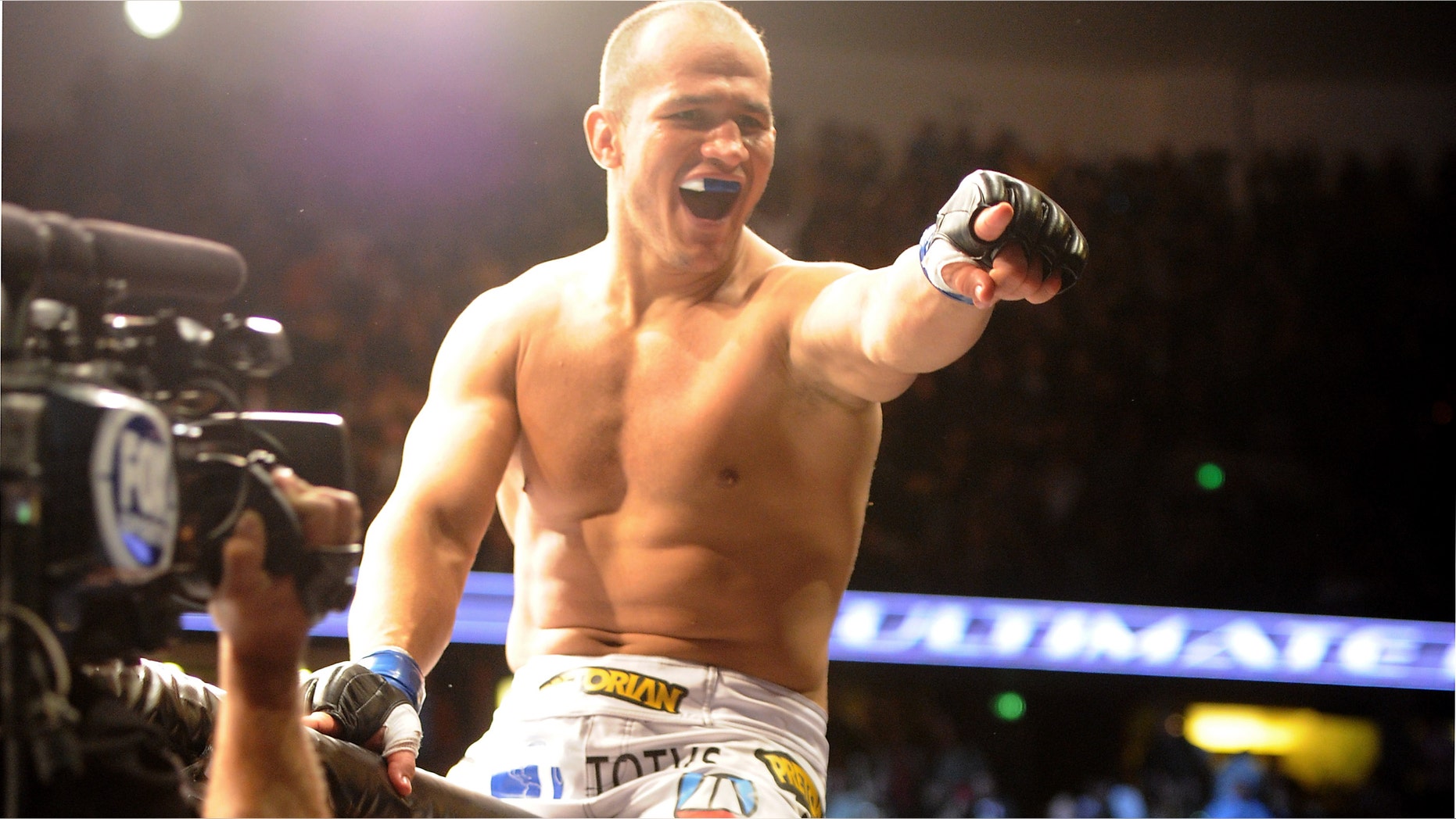 Junior dos Santos could have been baited into trash talk as he heads into his heavyweight title defense against Frank Mir in UFC 146. But dos Santos says he's not interested in that.
He could have got caught up in grudges. Such as the much-floated theory that dos Santos is out for revenge against Mir for breaking the arm of dos Santos' friend and mentor Antonio Nogueira in UFC 140 last December. But dos Santos says it's not about that.
He could have let his celebrity go to this head. After all, he returned to Brazil a hero after a first-round knockout of Cain Velasquez in UFC's broadcast debut on Fox in November. But dos Santos is looking ahead, not behind him.
While the circus atmosphere, storylines and smack talk appeal to those outside the Octagon, the hype means absolutely nothing when the fighters step inside the cage.
For dos Santos, UFC 146 is about one thing: Holding on to the belt.
"I want to keep this belt for a long, long time," dos Santos said ahead of Saturday's fight.
Recent heavyweight division history illustrates just how challenging that can be. Out of the last five UFC heavyweight champions, Brock Lesnar was the only one able to retain the belt. Dos Santos looks poised to change that.
The Brazilian fighter, 27, enters the bout favored over the 33-year-old Mir and amid speculation that it will be a quick fight. After all, dos Santos needed only 64 seconds to KO Velasquez, who is facing Antonio Silvia in UFC 146. Dos Santos is 14-1 in his professional career (undefeated in the UFC). Ten of those wins have come by knockout/TKO in the first round.
Even if dos Santos makes winning look easy, it won't be. Mir is a two-time heavyweight champion himself and one of the most accomplished fighters in UFC history. With Mir's grappling background, some question dos Santos ability should his challenger get him on the ground.
There's a two-fold answer. First, Mir has to take him down. Many have tried, few have succeeded. Second, as dos Santos pointed out, just because his success has come from striking doesn't mean he's incapable of winning on the mat.
"I'm an MMA fighter, and I'm really confident in all areas," dos Santos said. "I have a Plan B, Plan C, but my Plan A is working, so I'll keep doing that."
You can't argue with results.
Maria Burns Ortiz is a freelance sports journalist, chair of the National Association of Hispanic Journalists' Sports Task Force, and a regular contributor to Fox News Latino. Follow her on Twitter: @BurnsOrtiz.
Follow us on twitter.com/foxnewslatino
Like us at facebook.com/foxnewslatino