UFC Hall of Famer Royce Gracie is not a fan of women's MMA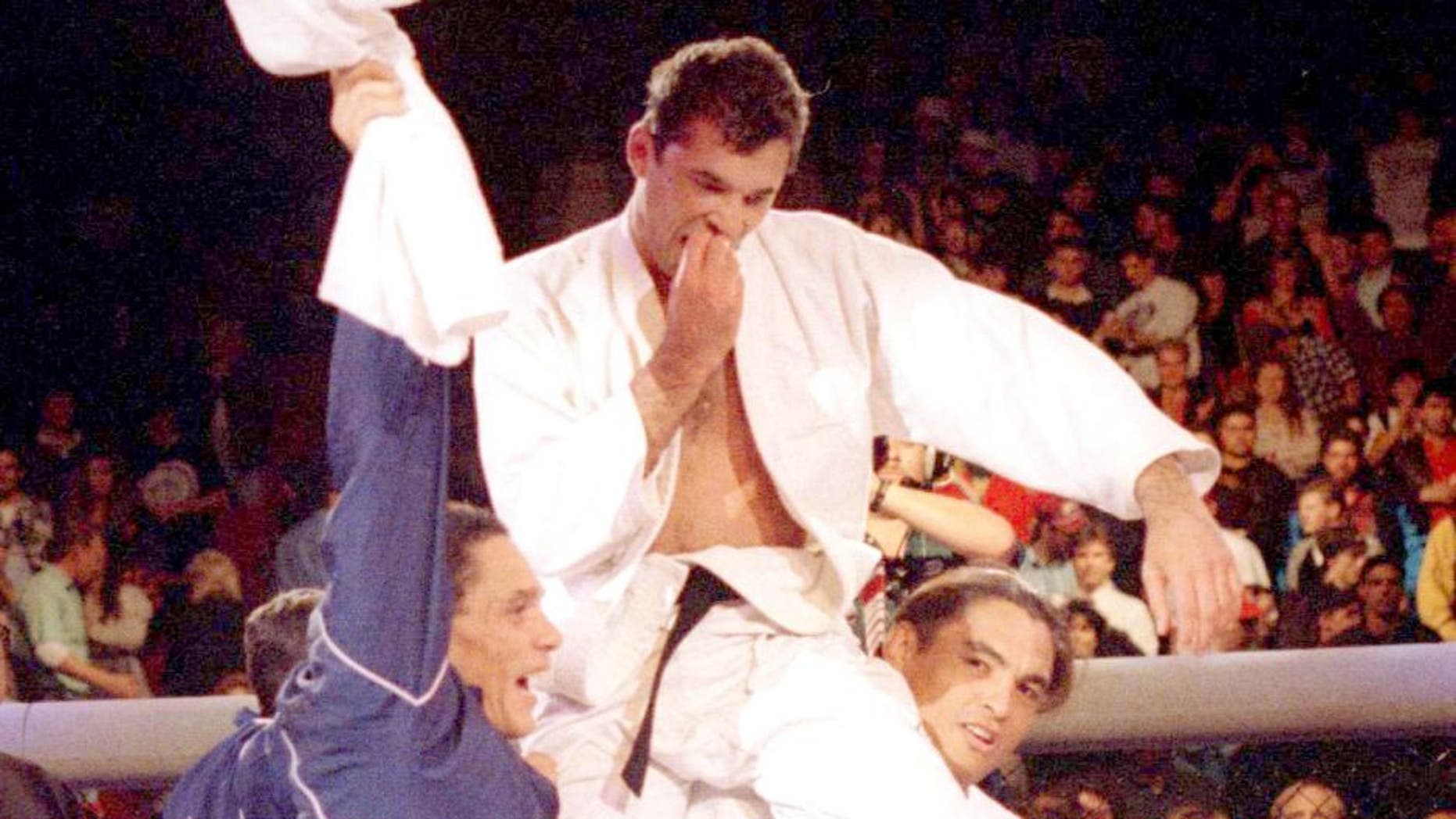 UFC legend Royce Gracie was a pioneer of mixed martial arts, but he'd prefer to leave the fighting to the men.
That's the word from the UFC Hall of Famer, who was asked his opinion on women's mixed martial arts, during a recent appearance on "Undeniable" with Joe Buck.
According to Gracie, he enjoys watching a good fight but just isn't a fan of watching two women competing against each other inside the cage.
"Nope, I'm not a big fan of it," Gracie said when asked for his opinion on women's mixed martial arts. "I like the woman feminine. I don't like to get home and get beat up.
"But hey, it's a free country. They can do whatever they want."
Needless to say, Gracie's comments will certainly stir a lot of emotion considering how well respected and revered women's mixed martial artists have become in the sport.
In fact, women's mixed martial arts has been responsible for some of the biggest ratings on television and pay-per-view sales for the UFC in recent years with superstars like Ronda Rousey and Cris "Cyborg" Justino becoming household names in the industry.
Women have actually headlined four out of the last eight events in the UFC and the promotion just recently introduced a third women's division with featherweights being introduced in February. Invicta FC -- an all women's MMA promotion -- has also become a mainstay on UFC Fight Pass while producing dozens of fighters who now compete in the UFC.
Regardless, Gracie isn't a fan and it doesn't seem like he'll be tuning into watch women fighting anytime soon.