UFC fighters post touching tributes to Kimbo Slice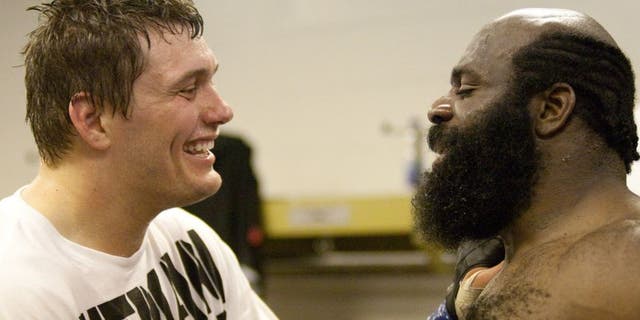 NEWYou can now listen to Fox News articles!
Former UFC fighter and "Ultimate Fighter" alum Kevin Ferguson, affectionately known as Kimbo Slice by fans, passed away Monday at the age of 42. Slice, who gained internet fame after a series of his street fighters were posted to Youtube, influenced a whole generation of fighters and helped introduce mixed martial arts to entirely new fan base.
Slice was unapologetically confident and endeared himself to fans and fighters alike with his devoted transition to mixed martial arts from backyard street brawling.
Tuesday, fighters took to social media to pay tribute to Slice and his impact on the fighting world.