TRUCKS: Calinoff's Capsule Comments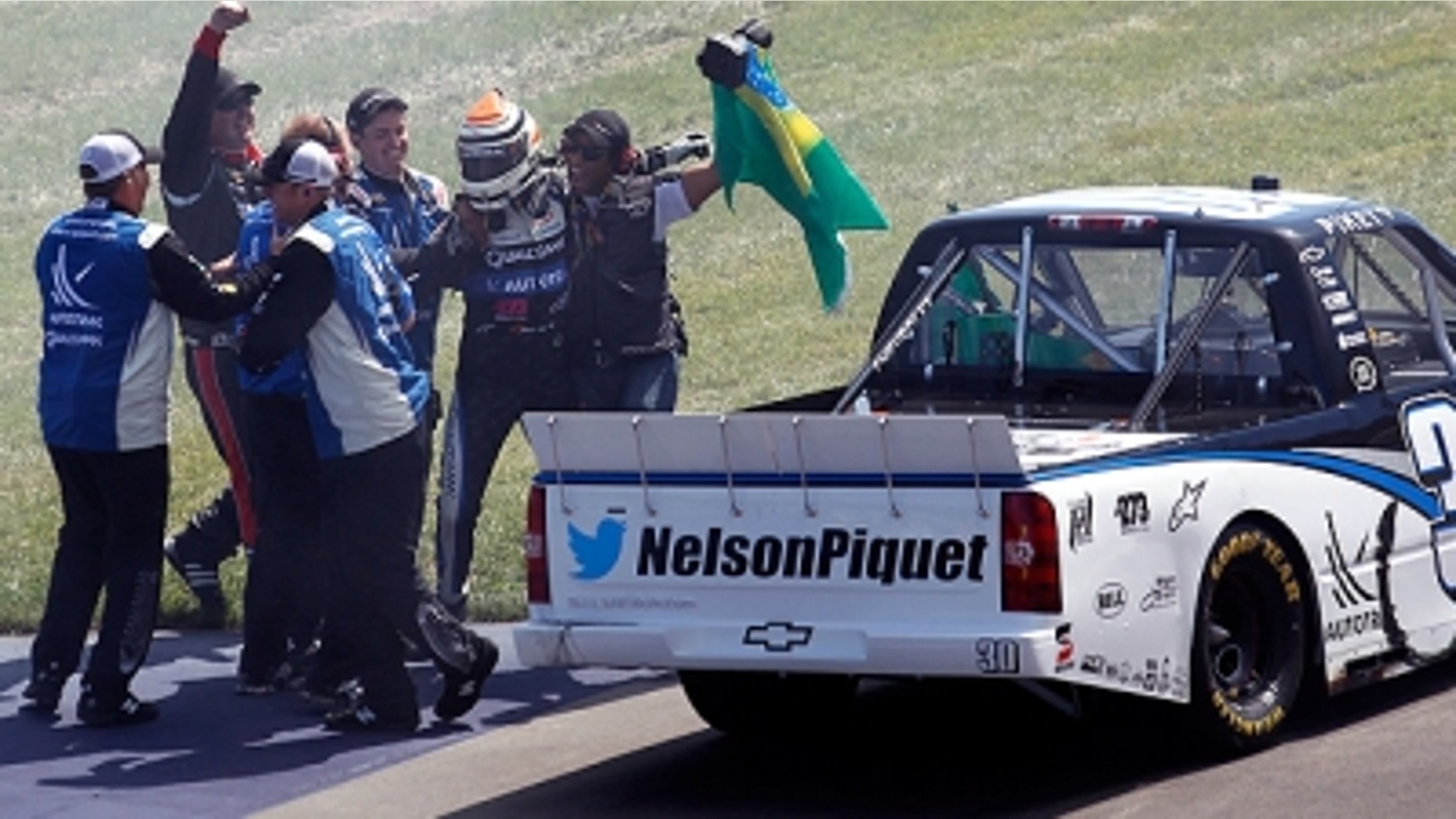 I started writing this column five different ways. I wasn't sure what approach to take or if I should write it at all.
I've grown up as a self-promoter. It's how I've gotten to work at the levels in which I do. It's how I've leveraged my career accomplishments to enhance my businesses. It's just the way I am. And you might think I'm somewhat pompous or egotistical at times. Guilty as charged. Although, sometimes my brand of humor is misunderstood. But I do have a level of humility in my life, which far exceeds those defects of my character. And it's okay if you don't believe me.
I've never wanted this SPEED gig to come across as a way to promote myself or the drivers and teams I work with. I thought it would be best to give you my perspective on various topics in NASCAR.
But today, I'm making an exception to the self-imposed rule.
I met Nelson Piquet Jr. in February 2010, serving as his spotter for the ARCA race in Daytona. It was his first time in a stock car and I was pretty excited to be spotting. I've followed his dad's career in Formula One and I liked the idea of working with someone who had zero experience in a full-bodied car.
His debut was heavily overshadowed by Danica Patrick's debut in the same race. Hey, that was pretty big news considering she was migrating to the NASCAR ranks with sights on racing here full-time.
I guess the media may have looked at Nelson's presence as "another one of those foreign guys who thinks he's going to be a star in NASCAR." That thought crossed my mind as well, but I always think that results will speak for themselves.
We finished a very respectable 6th place in that race. I had a good time and, at the very least, I'd gotten to work with a pretty cool guy.
Nelson would run a few more ARCA races that season and our relationship began to blossom. I was happy to have a new buddy, but what intrigued me most was his willingness to learn. He's constantly asking what he could be doing differently in order to achieve a better result. He asked me that question during the first caution of his ARCA debut and as recently as this past Saturday's first win in the NASCAR Camping World Truck Series, when he questioned if his positioning in a three-wide situation was suitable.
I've said quite often that every win is special. Every time you go to Victory Lane it feels like it's the first time. Being sprayed with champagne or doused with Gatorade feels amazing. There's no way to replicate the instant, but long-lasting, gratification of winning.
NASCAR racing is a high-speed game of poker. There's mental preparation, mechanical efficiency and the luck of the draw. However, in our game, you have to play the hand you're dealt. Folding is not an option.
Crew Chief Chris Carrier, called a last minute play to stay out and gamble on fuel mileage. It was a gutsy move — but we needed to win a race and this was an opportunity to take our chances — and it paid off.
Getting to Victory Lane at Michigan is quite a trek. You've got to take the pedestrian tunnel and then swing around and head to the open area on the grass. I'm not big on running — but I made it rather quickly. It's also difficult to run when you're crying. I was under emotional overload. I knew what this win meant for Nelson, his family, the team, NASCAR and for myself. It became the validation of passion and hard work. It was the exclamation point on "We Can Do This!"
And for those of us who thought that some kid from Brazil with a famous last name had visions of grandeur, I think that theory has long been put to rest.
I should probably be a little embarrassed that I told you I cried, but I'm not. I'm proud to be able to have that joyous emotion during what most people call their job. There are more of us in NASCAR that share that feeling than you might think.
Pompous? Sometimes. Egotistical? Yep, on occasion. But it makes me who I am. I take pride in what I do and what I've done. I'm really proud to have won with my friend this weekend.
But what's better than that is knowing he feels the same.
Mike Calinoff is the Spotter for NASCAR Champions Matt Kenseth (NSCS), Ricky Stenhouse Jr. (NNS) and driver Nelson Piquet Jr. (NCWTS). A 20-year veteran of the sport, Calinoff owns @140BUZZ, a social media and branding company. He can be reached at mike@mikecalinoff.com and at Twitter.com/Mike Calinoff. The opinions reflected herein are solely those of Mike Calinoff and do not necessarily reflect those of SPEED.com, Roush Fenway Racing, Ford or relative race team sponsors.