Triumph of black Dominican athlete at Rio Olympics not celebrated by everyone back home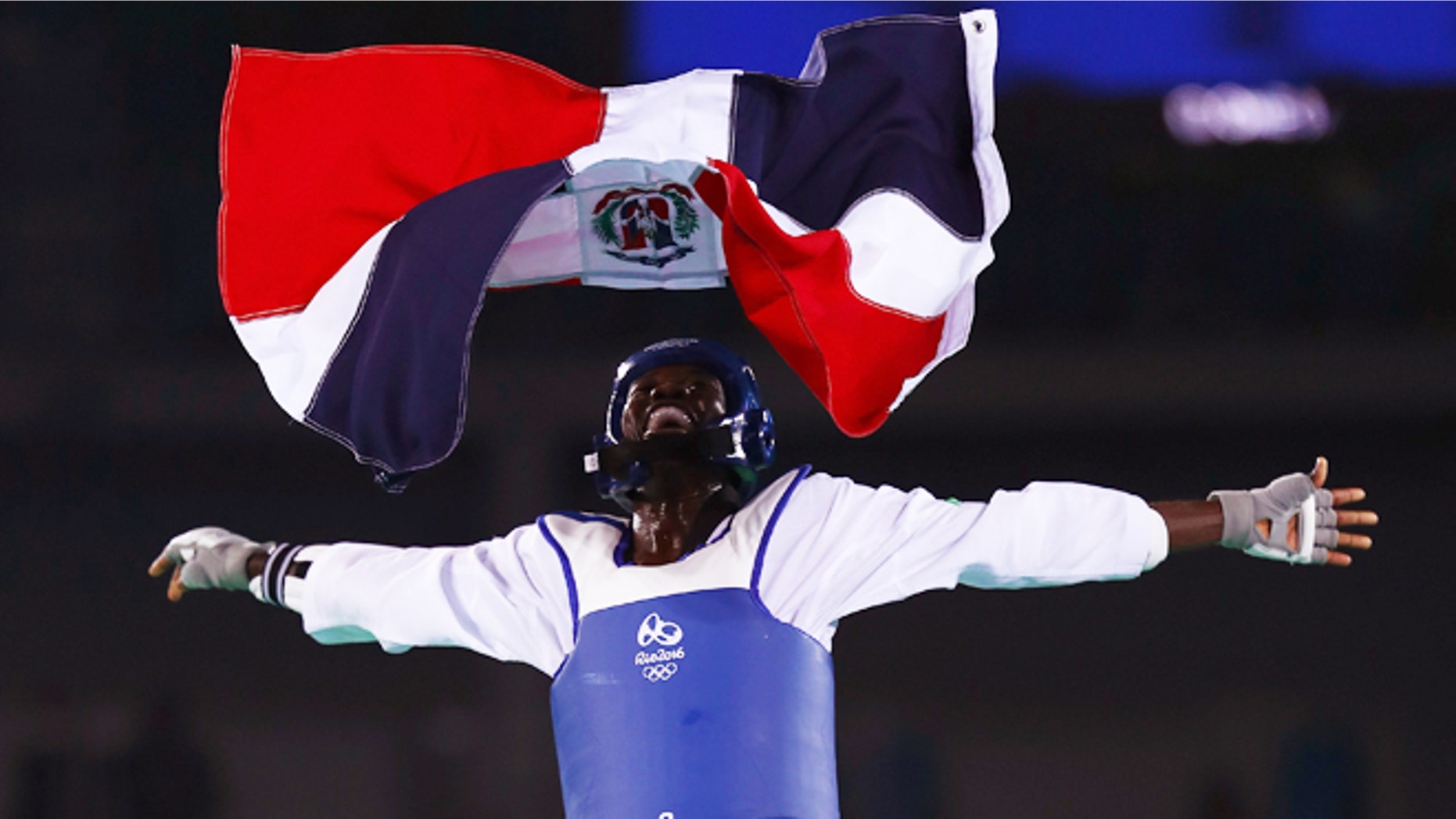 Santo Domingo, Dominican Republic – The Dominican Republic got just one medal at the 2016 Olympics, and it was won by a man who many Dominicans wouldn't consider one of their own.
Luisito Pié – whose deft kicking managed to clinch a one-point victory over Spain's Jesús Tortosa Cabrera in the 56 kilogram men's taekwondo bronze-medal match – belongs to a persecuted and maligned minority.
The country shares the island of Hispaniola with Haiti, a much poorer country with a population, unlike that of the Dominican Republic, that's almost entirely of African ancestry.
After decades of migration, today around 9 percent of the country's population is comprised of new Haitian immigrants and Dominicans of Haitian descent, and cultural taboos against blackness exist that permeate every aspect of society.
In recent years, Dominicans of Haitian descent have been stripped of their citizenship and subjected to mob violence and mass deportation.
Far from celebrating Pié's triumph, some television commentators have called for the government and the people to denounce the medal, even going so far as to label the 22-year-old taekwondo standout a "disgusting Haitian."
Pié's family story is fairly typical: His grandparents came to the D.R. as migrant sugar-cane cutters. His parents worked jobs in Santo Domingo. He joined the navy to get a leg up in the world.
The 22-year-old athlete is far from alone in feeling the effects of racism. Top academics have been denied scholarships by the country's education minister just for wearing their hair in an afro.
And a 2012 constitutional court ruling known as la sentencia – "the sentence" – ruled that children born to Haitian parents on Dominican soil after 1929 would no longer be considered citizens, based on the notion that their parents were merely "in transit."
And even those who arrived earlier had to register and show proof that many people simply didn't have.
Overnight, the largest population of stateless persons in the Western Hemisphere was created.
Since that, some 74,000 people have left or been deported. For those who stayed, getting healthcare is difficult, working in the private sector can be problematic and voting is all but impossible. Many of those who share Pié's background can't even send their children to school beyond the fourth grade.
The Dominican Central Electoral Commission, which conducted the purge of Haitians of Dominican descent from the citizenship rolls, recently found itself in the awkward position of having to defend Pié's citizenship from nationalist critics complaining that he represented the nation in Rio and draped himself in its flag after winning his medal.
"[Pié's grandfather], who at the time was carrying a valid identity card, registered in time with the Civil Registry Office of San José de los Llanos that both Luisito Pié and his mother were born in the Dominican Republic," a statement issued in response by the Commission read. "And so they are Dominican nationals in accordance with Article 18 of the Constitution."
And at least for now, the Dominican sports establishment is happy to celebrate his victory. The Minstry of Sport has rewarded him for his medal-winning performance with a new home.
Making the announcement, Minister Danilo Díaz noted that Pié will also be receiving a monetary award. "We won't say how much, not because it's too small but in order to protect him."
Is Luisito Pié the Dominican Muhammad Ali? Should we expect to see him stand up to the island's racism and xenophobia the way the heavyweight champ stood up to the U.S. Army draft board, or raise a fist like Tommie Smith and John Carlos did for civil rights at the 1968 Mexico City Olympics?
Well, not right away at least. At the press conference announcing the house and prize, Pié expressed nothing but his gratitude.
"Thanks to my family for the values they instilled in me, the values that got me off the streets," he said. "Thanks to the Dominican Olympic association, which selected me and placed its confidence in me."
Only time will tell. After he won gold at the 2014 Central American and Caribbean Games prompted a racist backlash in the D.R., Pié told reporters that he only hopes to represent his country with dignity.
"I don't pay the negative any mind," he told El Caribe. "My principal satisfaction was winning gold for the country, which deserves it so much."