Trade deadline outlook: New York Rangers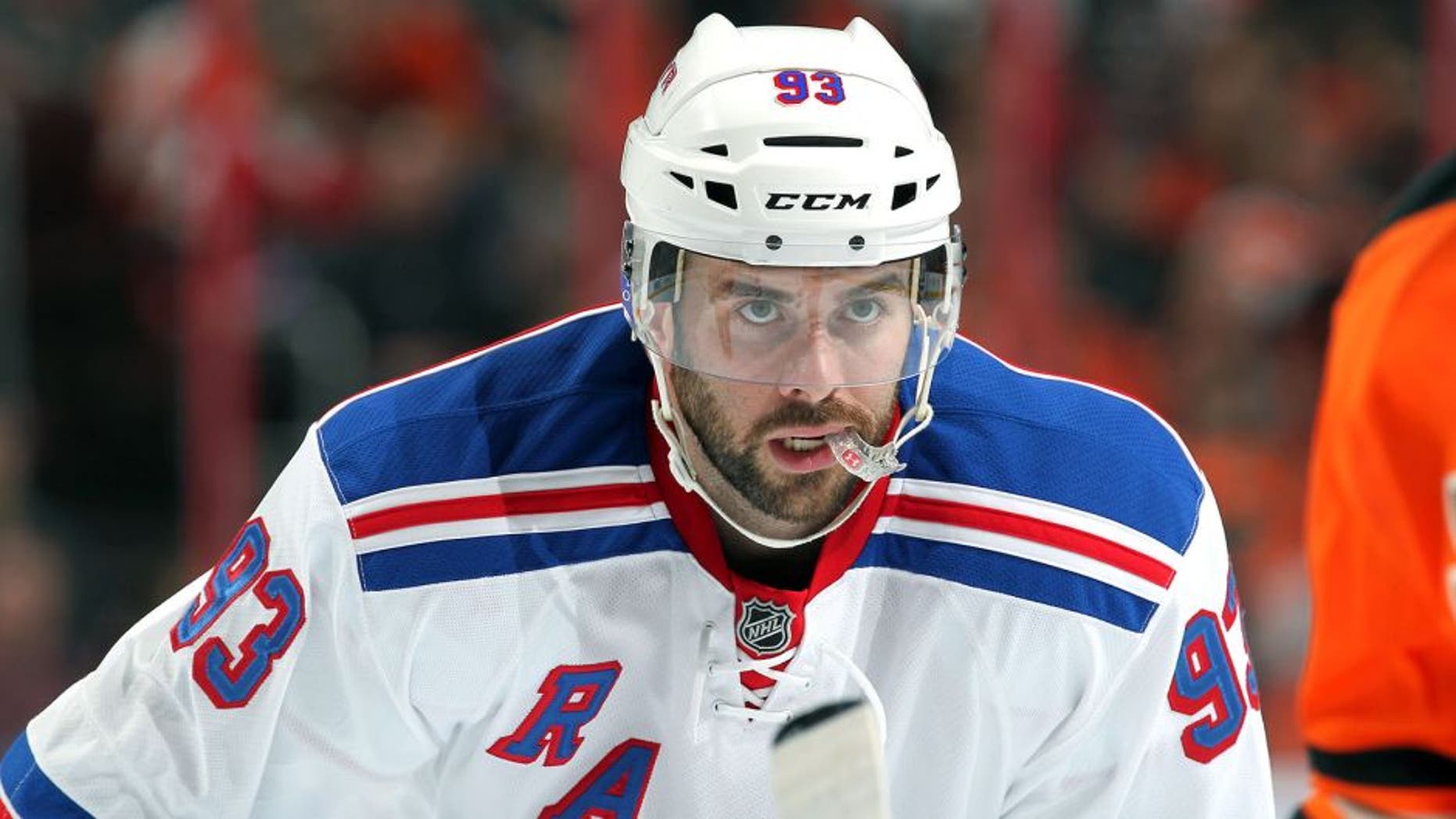 Buyers or Sellers?
It's tough to say which category the Rangers fall under because the team does not appear to be good enough to win a Cup, but it is a good enough team to make the playoffs. That makes deciding on a deadline strategy tough since the Rangers won't want to deal many big-name players, but the team also still has room to improve. The best way to view the Rangers' situation is that they would probably be buyers if convenient.
Team needs
Aside from a player who could improve the Rangers' power play, New York does not have any glaring needs other than more cap space. The Rangers also need to make a decision on which players they would want to keep longer term, meaning the front office will likely take a hard look at Chris Kreider's future with the team as well as their plans regarding Keith Yandle. But thanks to the Rangers' recent success, it would probably make the most sense for the Rangers to stay pretty quiet at the deadline unless the perfect deal comes along.
Key Players:
Keith Yandle
A few weeks ago, it seemed like the Rangers might look to move Keith Yandle in order to get something for him before Yandle becomes a free agent in the offseason. But Yandle has proven invaluable to the team of late, meaning the Rangers are now more likely to keep Yandle and try to re-sign him. Still, if an incredible deal comes along for Yandle, it would be interesting to see if the Rangers still have any interest in dealing the defenseman.
Chris Kreider
The 24-year-old presents the Rangers with a conundrum, as Kreider is blessed with good size and clear talent, but he has not lived up to expectations in his fourth professional season. Additionally, Kreider is set to become a restricted free agent over the summer, and unless the Rangers are committed to keeping Kreider long-term, the high-priced contract he would likely command could be enough to convince the Rangers to move Kreider in order to free up some future cap space.
Arielle Aronson covers the NHL and special features for FOX Sports. You can follow her on Twitter @aharonson28.