Tony Stewart showing improvement as he faces tough task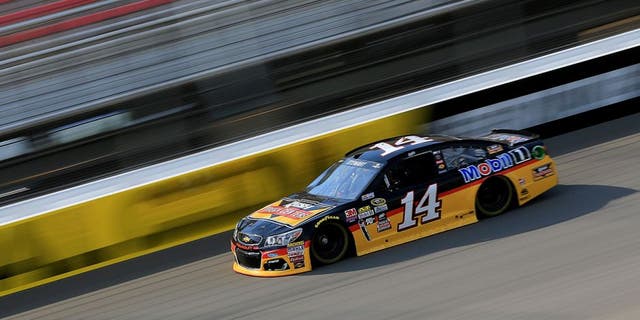 NEWYou can now listen to Fox News articles!
Tony Stewart still has a long, tough hill to climb if he wants to end his final season on a high note.
But the three-time NASCAR Sprint Cup Series champion is definitely headed in the right direction.
Last weekend at Pocono Raceway, Stewart had what up until then was his best qualifying effort of the season, starting sixth.
He bettered that Michigan International Speedway on Friday, when he qualified third for Sunday's FireKeepers Casino 400 (FS1, 11:30 a.m. ET).
Stewart missed the first eight races of the season while he rehabbed his broken back.
With 12 races left in the Sprint Cup regular season, Stewart needs to make up a gap of 71 points on 30th place and win a race to qualify for the Chase for the NASCAR Sprint Cup.
It's a difficult challenge, to be sure, but not an impossible one.
And Stewart was encouraged by his results Friday, which kept improving as qualifying went on.
"We just kept getting better and better honestly," Stewart said after qualifying. "Typically, you get tighter and tighter as each run goes and we were still a little too free at the beginning and then it seemed like it just kept coming to us and we kept making changes to compensate for it."
Stewart credited crew chief Mike Bugarewicz for the performance gains in his No. 14 Stewart-Haas Racing Chevrolet.
"The big thing was that break in between practice and qualifying for Mike to make those changes he did," said Stewart. "It is definitely a good position to be in for here. This is a track where track position means so much anyway. We are at least off to a good start right now."
And if the points gap seems big, Stewart can take some solace by looking back to 2015. Heading into this race a year ago, Kyle Busch was 151 points out of 30th.
And then Busch went out and won five races and his first Cup championship, which should give Stewart hope.