Tom Brady Sr. goes on epic radio rant to defend son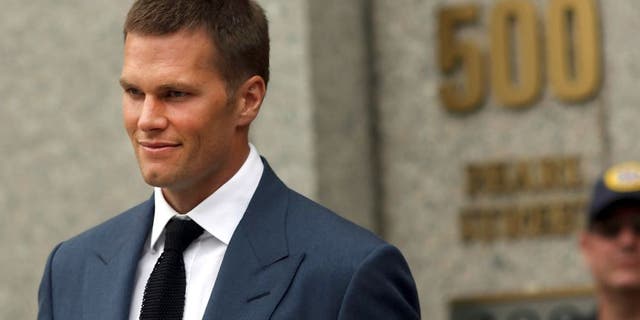 Tom Brady's vacated suspension hasn't stopped people from criticizing the New England Patriots quarterback, and one ardent Brady supporter won't stand for it.
That'd be his father, Tom Brady Sr.
Brady Sr. -- who has already spoken his mind on Thursday's ruling -- apparently was listening to KGO 810 in San Francisco on Friday afternoon when host Chip Franklin called his son a cheater and a "big freakin' baby," declaring he'd rather have Tim Tebow on his team than Brady.
Brady Sr. didn't like Franklin's opinion too much, so he picked up the phone and called in. What followed was an impressive rant.
Brady Sr. had harsh words for all sides while defending his son. First on the list was Franklin, whom he blasted for not having his facts straight.
"When you say Brady is a liar, you better be careful, because you don't know what the heck you're talking about," Brady Sr. said.
Next up was Roger Goodell and the NFL, which he once again referred to as a "kangaroo court" while bashing its credibility.
"The only person that's testified under oath in this is Tom Brady," Brady Sr. said. "We know Goodell is lying. He lied in the Ray Rice case, he lied in this case, he lied in the Adrian Peterson case. How many times do you need to know this guy is a flaming liar?"
Brady Sr.'s fiery call continues for a solid five minutes, and it's worth a full listen.
More from NESN.com: