Tom Brady says Julian Edelman has to be smart about fighting for yards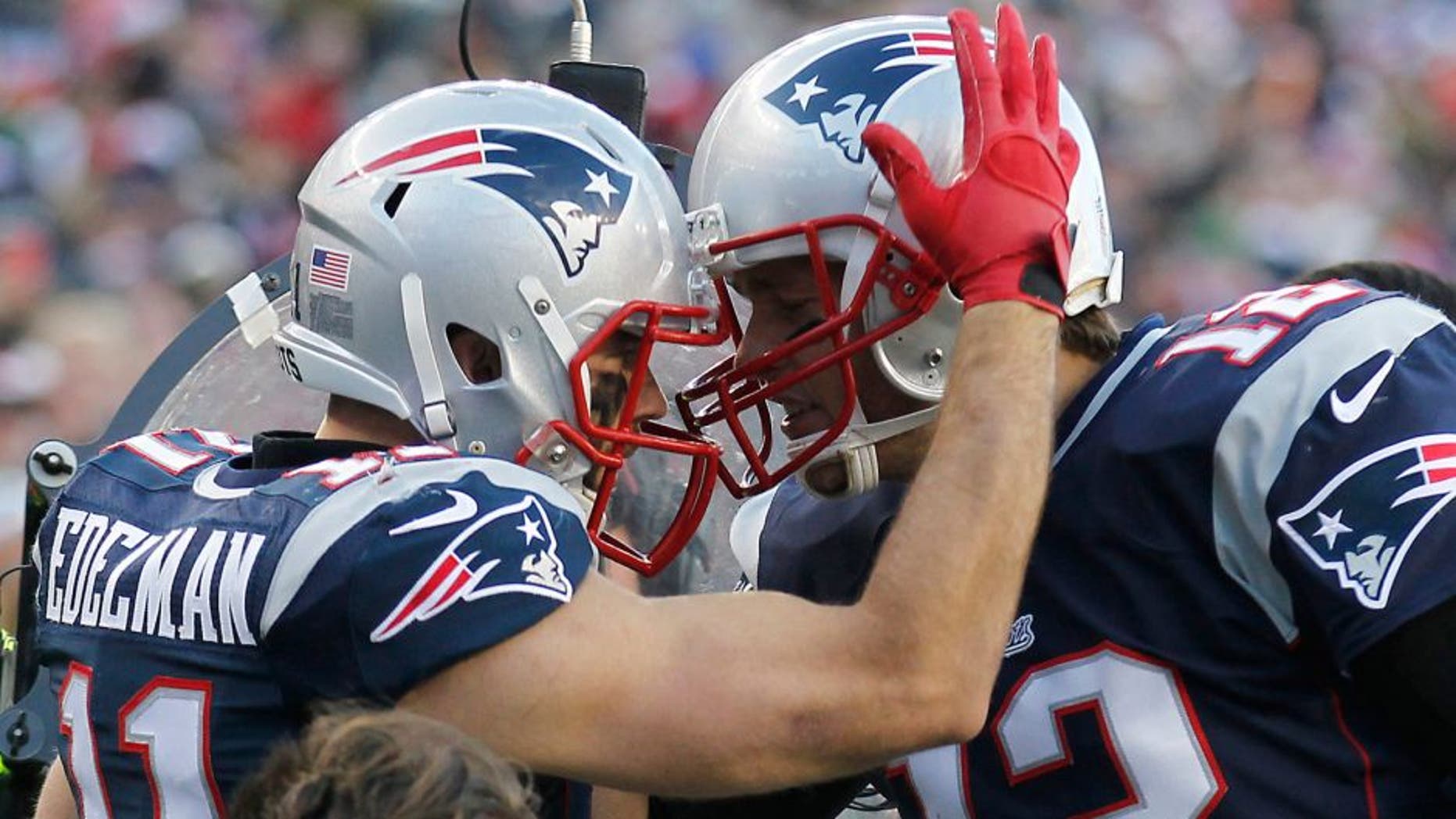 Tom Brady and Julian Edelman have combined to make one of the NFL's most dangerous quarterback-wide receiver duos. In the season opener against the Pittsburgh Steelers, Brady found Edelman 11 times for 97 yards, although they didn't hook up for a touchdown.
On Monday, Brady talked about his relationship with Edelman and the fire he displays on the field, especially when he gets the ball in his hands.
"He's got the heart of a lion, but he's not as big as a lion," Brady said during a WEEI interview, via MassLive. "He makes a lot of his yards making people miss, and I think he takes a lot of pride in that. And I think sometimes, the smaller guys, they also -- in football you don't want to be the one not mixing it up. And Jules has never been afraid to mix it up."
Brady obviously loves the passion Edelman shows for the game, and the toughness he plays with. But he also thinks that there's room for improvement with regards to how hard he actually fights for extra yards after the catch.
"But you've also got to be smart, because there's no value to him on the sidelines," Brady continued. "If he gets hurt, then that hurts the team. I think there's a lot of decisions you make as a player. Yeah, I can try to gain one or two more yards, but at the expense of what?"
With the injury issues the Patriots have at wide receiver already, it would be devastating if Edelman were to get hurt. Edelman's already dealt with injury problems over the past few months, so suffering another setback would be a huge blow. Brady is looking out for his teammate, as he would hate to see Edelman go down.
(h/t MassLive)