Tom Brady reportedly has no plans to join Donald Trump at RNC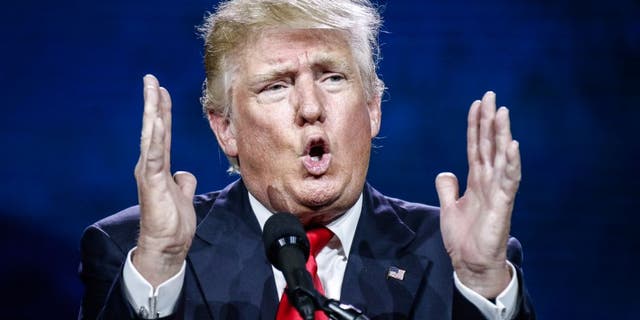 NEWYou can now listen to Fox News articles!
New England Patriots quarterback Tom Brady might support presumptive GOP presidential nominee Donald Trump, but don't expect to see him at the Republican National Convention in Cleveland later this month.
The Patriots star is reportedly not planning to attend the event, according to ESPN's Adam Schefter.
A report last week said that Trump's camp was hoping to gather several prominent sports figures to attend the convention on his behalf.
Former NFL coach Mike Ditka, who has voiced support for Trump, also declined an invitation last week.
Mike Tyson and NASCAR exec Brian France were also reported to be attending the event in support of Trump, but a NASCAR spokesman says France has no plans to attend or speak, while Trump denied inviting Tyson at all.