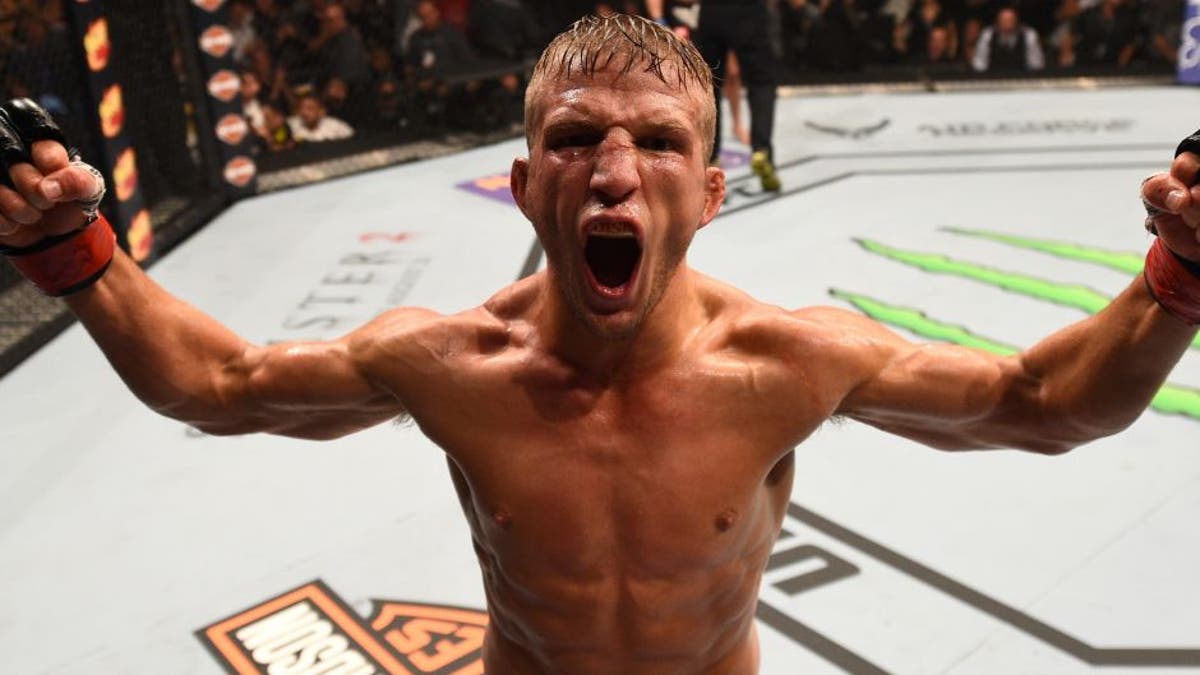 TJ Dillashaw is sick and tired of current bantamweight champion Dominick Cruz ignoring his calls for a rematch.
Dillashaw took to Instagram to let all his fans know that Cruz still hasn't responded to his $100K bet from a few weeks ago and implied that it might be because "The Dominator" is scored to fight him again.
Dillashaw has been clamoring for a rematch against Cruz since their first title fight in January of 2016, where Cruz won by unanimous decision. Cruz would instead go on to defend his belt against Urijah Faber in July while Dillashaw dispatched Raphael Assuncao at UFC 200.
Now that they're both available, Dillashaw is turning up the heat to get a second chance at Cruz. He isn't alone in line though. Heavy-handed bantamweights John Lineker and Cody Garbrandt both have valid arguments for a title shot and Cruz has said he's fighting the guy who makes the most sense financially.
If Dillashaw keeping stoking the flames of their rivalry, and handling his side of the promotion, he could be that guy.