Titans taking no consolation in losing close games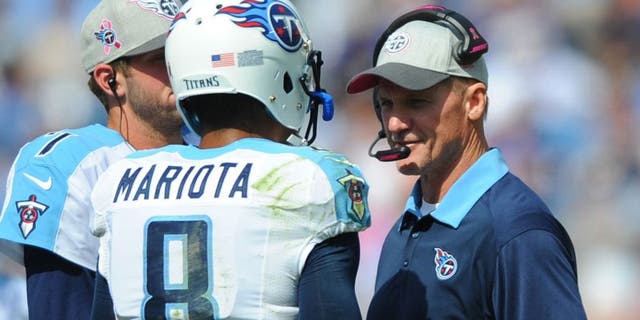 NEWYou can now listen to Fox News articles!
The Tennessee Titans may be a much improved football team compared with a season ago, but after a pair of close losses to Indianapolis and Buffalo, wins are still hard to come by.
As Jim Wyatt of the team's official website notes, the Titans have been far more competitive this season compared to last season, when the team lost nine games by two or more touchdowns. Tennessee dropped its last two games to the Colts and Bills by a combined three points.
Still, Tennessee head coach Ken Whisenhunt acknowledged the bottom line remains the same. A close loss is still a loss.

"You can't ignore the fact that we're close, but close and four dollars will get you a cup of coffee,'' Whisenhunt said. "We have to kind of block out the distractions, and continue to work. There's a tremendous amount of progress with our team, but we have to get over the hump. We have to win a game. I think once we do that it will put us on the right course."

The Titans will try for their second win of the season Sunday at home against the Miami Dolphins.