Tigers recall left-hander Ryan from Triple-A Toledo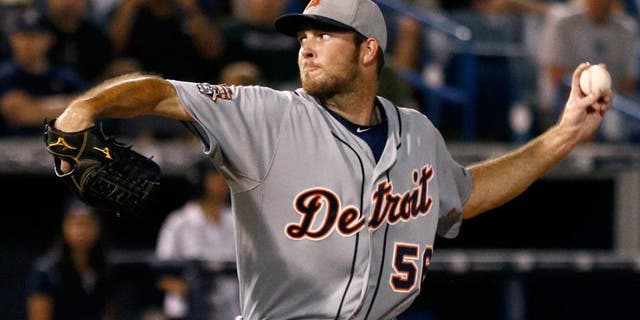 KANSAS CITY, Mo. (AP) -- The Detroit Tigers have recalled left-hander Kyle Ryan from Triple-A Toledo and he joined the club Monday for a three-game series against the Kansas City Royals.
Ryan, 23, was 1-9 with a 4.75 ERA in 14 starts with the Mud Hens. He is 1-2 with a 6.19 ERA in nine games, including five starts, in two previous stints with Detroit this season. Ryan went 2-0 with a 2.61 ERA in six games last September in his first major league action.
The Tigers optioned left-hander Ian Krol, who was 1-3 with a 6.75 ERA in 26 relief appearances, to Toledo. Krol had allowed 30 hits, including four home runs, and walked 13 in 21 1-3 innings.