Tiger Woods, Phil Mickelson make side bet ahead of one-on-one match in Las Vegas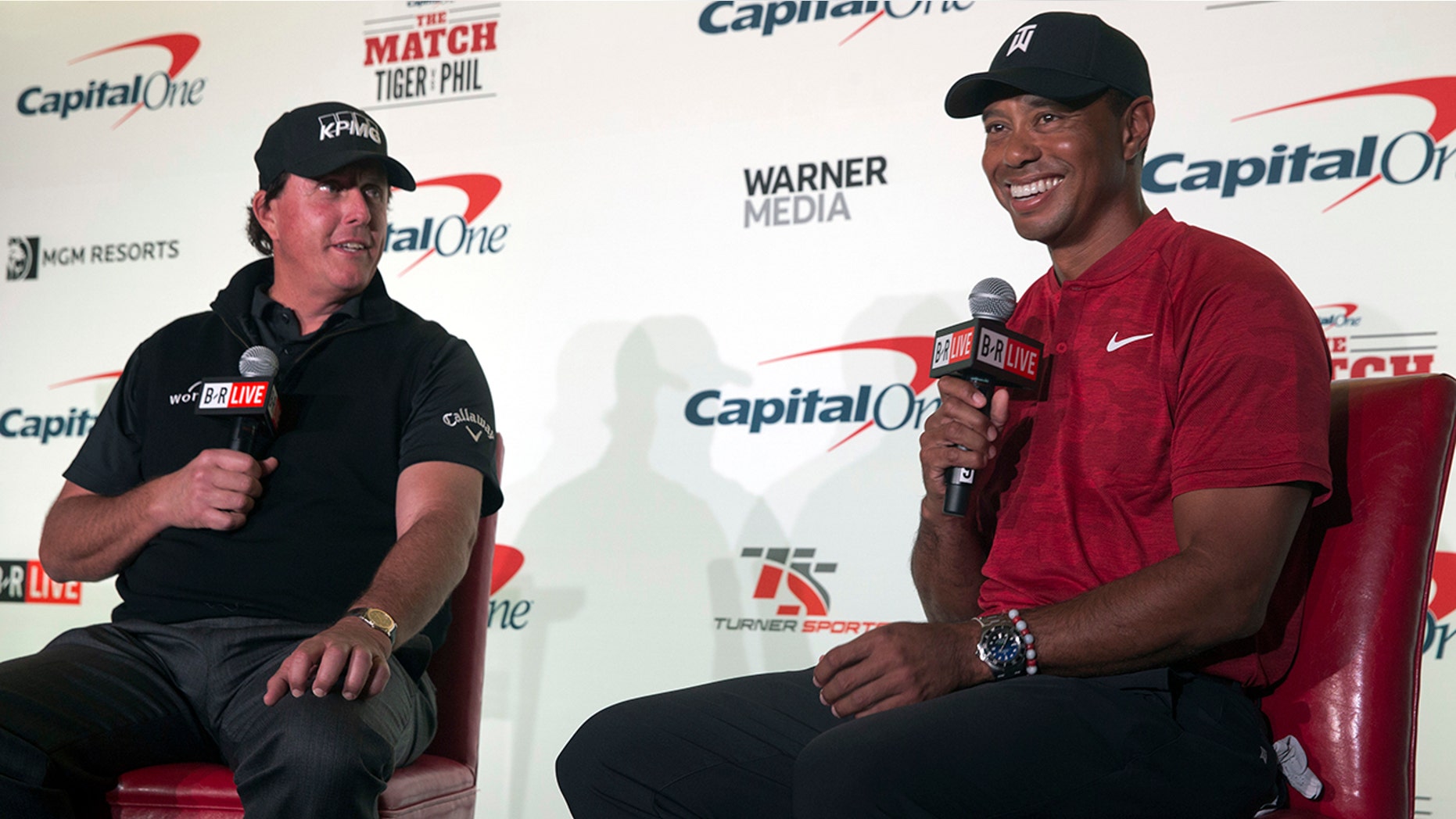 There hasn't been much trash talking between Tiger Woods and Phil Mickelson ahead of their highly anticipated one-on-one match scheduled for Friday in Las Vegas. But Mickelson made things a bit more interesting Tuesday when he offered up a side bet on the first hole.
"I feel like the first hole is a great hole for me," Mickelson said during a news conference, according to ESPN. "And I believe -- in fact I'm willing to risk $100,000 that says I birdie the first hole. So that's how good I feel heading into this match."
Woods responded, "So you think you can make birdie on the first hole?"
Mickelson doubled down on his assertion and Woods responded: "Double it."
There will be $9 million at stake when the two step into the tee box at Shadow Creek. "The Match" is set to start at 3 p.m. ET.
Woods had a successful and surprising 2018 campaign, finishing with a victory at the Tour Championship in September. Mickelson won the Mexico Championship in March – his first win in five years.
Neither has won a major in quite some time. Woods last won the U.S. Open in 2008, while Mickelson won the Open Championship in 2013 and nearly won the U.S. Open the same year.