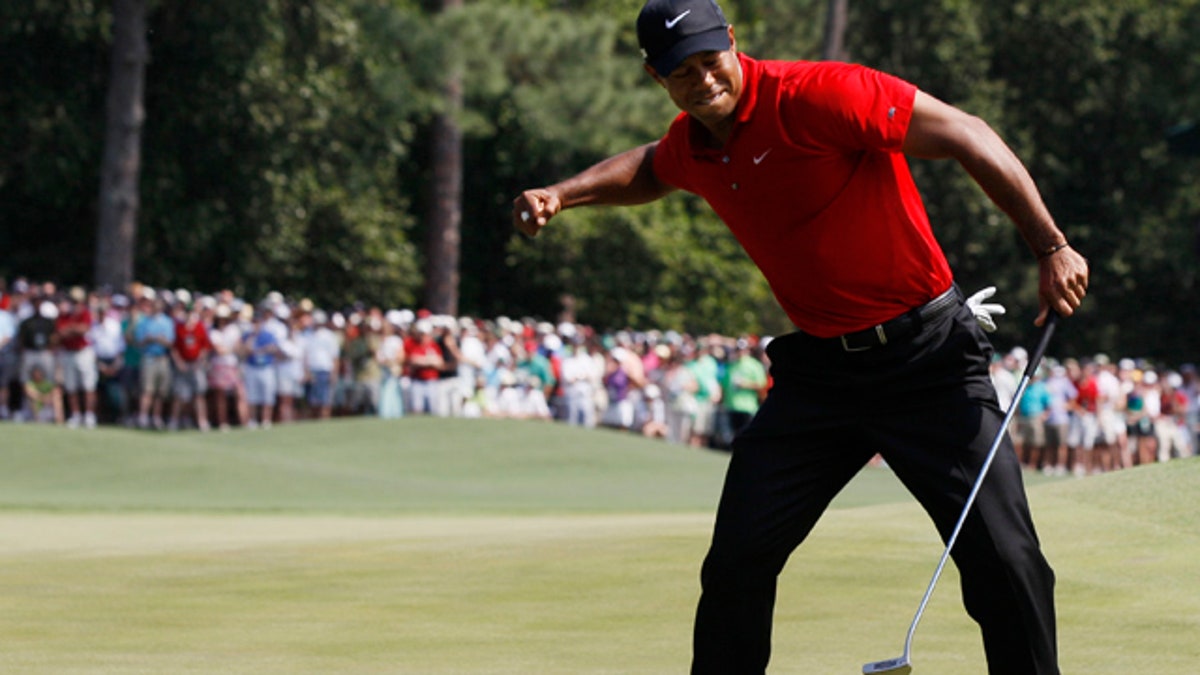 AUGUSTA, Ga.-- Tiger Woods is making quite a charge at the Masters, shooting a 5-under 31 on the front side to tie for the lead with Rory McIlroy and Charl Schwartzel.
Woods started Sunday a daunting seven shots off the lead, but he wiped out that deficit before he went to the back nine at Augusta National. He made four birdies and an eagle on the front side, plus a brilliant up-and-down out of the bunker to save par at No. 9 after driving onto the pine straw.
More telling, Woods was showing all the familiar body language from his glory days -- fist pumps, swag of the shoulders, shuffle step to collect the ball out of the cup.
McIlroy had a four-shot lead on the field coming into the round, but the 21-year-old was very shaky with two bogeys on the first five holes.