Three reasons NASCAR drivers are excited this week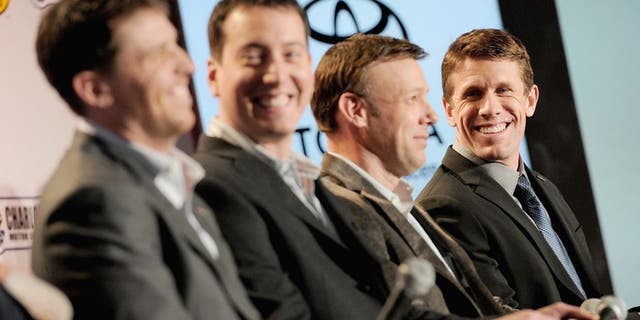 NEWYou can now listen to Fox News articles!
The 34th annual Charlotte Motor Speedway Media Tour presented by Technocom kicks off Tuesday morning, when NASCAR Chairman and CEO Brian France will present his annual state-of-the-sport update at the NASCAR Hall of Fame.
Then, the Toyota teams will meet with more than 100 media members from across the country. Wednesday, the Ford teams will be up and Thursday it will be the Chevrolet teams. The Media Tour is not open to the public, only to credentialed media members.
During all three days of the Media Tour, the drivers, crews chiefs, owners and assorted others will say the word "excited" more often than Donald Trump and Ted Cruz say "Benghazi" or "Obamacare" during the Republican debates.
Now, it's easy to poke fun every time you hear the word "excited," but there are legitimate reasons NASCAR types keep using the word over and over and over again.
3. Offseason moves. Between the end of last season and the start of this one, every team made some changes -- at the very least, they built new cars and most teams made personnel changes on the crew level. Some even changed drivers or crew chiefs. Every single person we'll talk to this week is convinced their team made exactly the right moves that will result in 2016 being better than 2015 was. By about the time of the spring Bristol race, we'll know who really fixed their problems and who didn't.
2. The score is tied. This time of year, no one has won any races or led any laps. No one is behind right now -- at least not in the standings, anyway. So no one's gotten off to a bad start, or crashed any cars or lost any engines. And if you're not behind, you're optimistic. And if you're optimistic, by definition you're excited.
1. They're ready for the season to start, too. Vacation time is great, but racers like to race, not sit around on beaches or at resorts for too long. Yes, it's great to get a break from the grueling NASCAR schedule. But once the holidays are over, the drivers and crews are ready to get back at it, just as fans are ready for the season to start.