The Washington Wizards should be excited that John Wall is attending Team USA's minicamp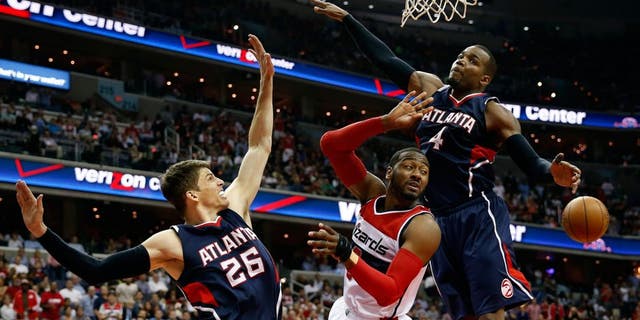 Despite developing into one of basketball's elite all-around players, Washington Wizards point guard John Wall has never played for Team USA. The closest he came was a camp invite in 2014, but Derrick Rose, Stephen Curry, Klay Thompson, Kyrie Irving and James Harden were the five guards selected instead.
This led Wall to consider skipping next week's Team USA minicamp in Las Vegas. But the 24-year-old ultimately decided to join. And it's a good reason he did, according to Bullets Forever's Jake Whitacre:
"If we treated moving up the ranks of the NBA like we treat moving up the corporate ladder, Wall is at the point in his career where he's proven himself as an excellent executive for an exciting, young company. But now he has to find a way to turn his company into the next titan of industry. In order to make that move, Wall either has to create some buzz by making a strong impressions at conferences where people are paying attention or he needs to start networking with high-profile investors (perhaps ones who recently invested in Tiger Beat magazine) who can help take Wall's company to the top."
Wall has stiff competition yet again, even more so than last summer. He can handle the ball with the best of them, but defenders will sag off Wall in international competition. They won't sag off Stephen Curry or Kyrie Irving.
But that's not the point. Wall's decision to show up even though he knows his chance of making it is slim is a good look for him. And who knows what could happen, especially if someone else gets injured. Making the Olympic team would do wonders for Wall's already brilliant career, and he eliminates the opportunity by not attending the minicamp.
(h/t: Bullets Forever)