The Packers finally fixed the wall Odell Beckham Jr. allegedly punched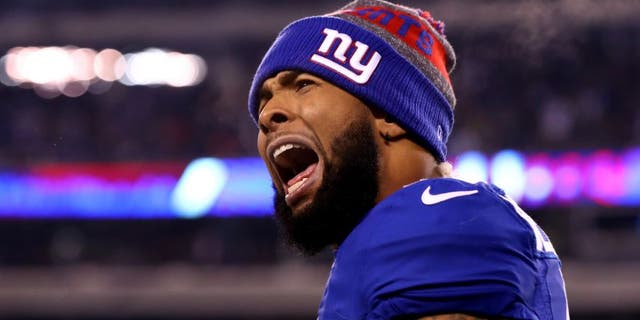 NEWYou can now listen to Fox News articles!
The New York Giants' season came crashing down in the wild-card round against the Green Bay Packers at Lambeau Field, getting blown out of the building, 38-13. Tensions were high afterward, particularly for Giants receiver Odell Beckham Jr. He reportedly banged his head against a door and allegedly put a hole in a wall outside the locker room, letting his emotions get the better of him after dropping three passes in the loss.
Nearly three weeks later, the damage has been repaired. Rob Demovsky of ESPN tweeted this photo of the wall, which has been patched up.
It's too bad the Packers didn't just cover the hole with a photo of Aaron Rodgers. Or better yet, a print-out of the Giants' embarrassing photo on the boat in Miami.
Yeah, that would have been ideal.