The <i>Other</i> Football: Which clubs have most to fear from upcoming international play?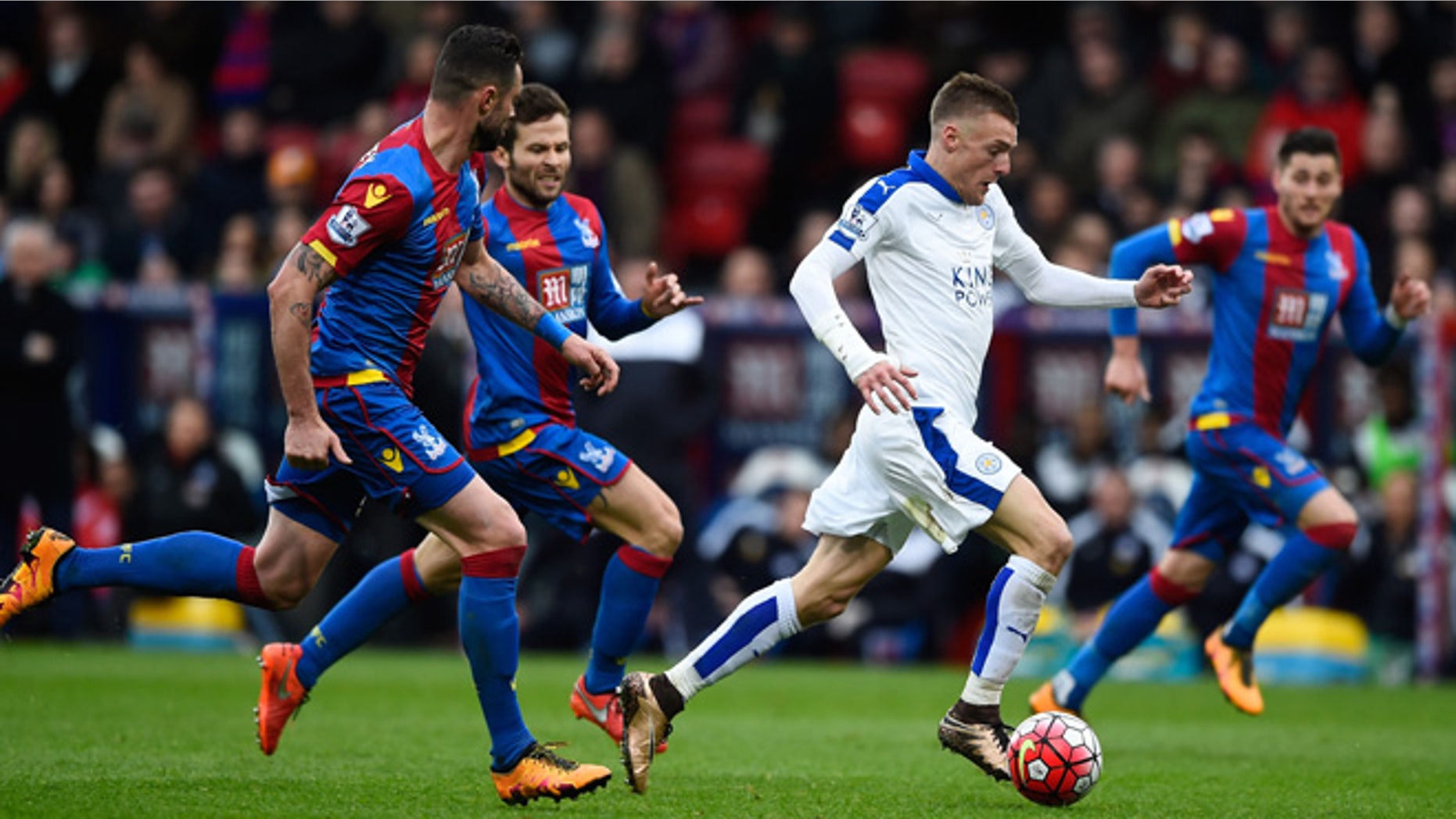 It's the time of the year when the FIFA calendar imposes a ten-day hiatus on most domestic-league play around the world. The calendar is an agreement between the six confederations and FIFA for when international games take place, be they World Cup qualifiers or friendlies.
But for domestic league coaches and fans who fear player injury or fatigue, there is very little friendly about those ten days.
Jürgen Klinsmann's U.S. team will play two important World Cup qualifiers against Guatemala, and the former German great hopes to kick off the campaign with wins. They play this Friday in Guatemala and then again in Columbus, Ohio, next Tuesday.
England's Roy Hodgson, meanwhile, faces friendlies against Germany and Holland, and Didier Deschamps' French squad holds exhibitions matches with Russia and Holland. Many players on these teams have important league games ahead of them as seasons draw to a close.
Coaches everywhere will be closely monitoring their players' participation in the international games – and hoping that the players don't come back injured or tired. The cost of losing a player could be massive for clubs, especially since many are in the throes of end-of-season battles for their domestic league titles, or qualifying for the Champions League, or avoiding relegation.
In few places are the stakes higher than in the English Premier League (EPL), where most teams have just seven games to go until the season is over. While it is a great honor for a player to be picked to represent his country, many managers and coaches are quietly annoyed and actively worried that a star player's absence could stretch out longer than anticipated.
So which coaches should be most worried? Claudio Ranieri, manager of EPL leader Leicester City, has ten potential headaches as his team gets agonizingly closer to the winning the title.
In addition to again picking Leicester City striker Jamie Vardy – who is second in scoring this year with 19 strikes – Hodgson last week also called up Leicester midfielder Danny Drinkwater for his first cap. Both players have had a massive say in the team's success. Losing either would be terrible; losing both would be a disaster.
If that weren't enough, Ranieri also got news that France had called up N'Golo Kante, the other half of Leicester's break-out midfield. A lot of nail biting, but the jovial Italian wished the two debutantes best of luck, saying he was very happy for them.
"I am pleased – all his teammates are pleased," he told Leicester's Mercury newspaper about Drinkwater's call-up.
"I am very happy, because Deschamps has very good midfielders, but also he wants to understand what Kante can do," Ranieri added.
An additional worries for the Leicester City manager are his striker, Shinji Okazaki, who has two games coming up for Japan on March 24 and 29, and, even more worrying, playmaker Riyad Mahrez has two games for Algeria in World Cup qualifying matches.
Ranieri won't have any nails left by the last fixture.
There are six internationals playing over at West Ham United, which is challenging for a top-four place in the EPL. French star Dimitri Payet got another call-up after nearly a year of being snubbed. Manager Slaven Bilic looked at the nod another way, telling the UK's Daily Mail that it will help the player.
"He will train there with his friends, with top-quality players and coaches, and he is going to come back a little taller," he said.
At the other end of the Premiership is relegation-threatened Sunderland, which also has six players on international duty, including U.S. defender DeAndre Yedlin, who has finally gotten himself into the starting line up.
Sunderland losing him could just add another blow to a team that could be playing their soccer a division down next season. It's all hands on deck for them now.
It's a tough question for teams and managers and FIFA. In these days when soccer has become a year-round sport for many, there really is never a good time for domestic teams to lose their top players to international duty. The only way I see of avoiding this is to look at extending the winter break for domestic leagues, mostly in Europe, and use those dates for the international calendar.
Video of the week
Eighteen-year-old Manchester United wonder boy, Marcus Rashford, become the youngest ever player from either side to score in the Premiership during the Manchester derby.
United took all three points thanks to his 16th minute strike at City's Etihad Stadium.
From the wires
The FIFA ethics committee opened a bribery investigation Tuesday into German soccer great Franz Beckenbauer and other officials from the 2006 World Cup bid team.
Ethics prosecutors acted amid rising suspicion of wrongdoing linked to the winning of hosting rights in 2000, and irregular seven-figure payments years later.
Beckenbauer, current FIFA executive committee member Wolfgang Niersbach and other officials were targeted three weeks ago in an inquiry report by a law firm commissioned by the German soccer federation.
The new FIFA case picks up on that inquiry and relates to "the 2006 FIFA World Cup host selection and its associated funding," ethics prosecutors said in a statement.
Beckenbauer is among four officials linked to suspect payments and contracts during the bidding process. Germany won by beating South Africa, whose bid was supported by Nelson Mandela, 12-11 in a vote of FIFA executive committee members.
"The investigatory chamber will investigate possible undue payments and contracts to gain an advantage in the 2006 FIFA World Cup host selection and the associated funding," the FIFA ethics committee said.
The other three German officials linked to possible bribery are: Theo Zwanziger, who replaced Beckenbauer on the FIFA executive committee in 2011; Horst Schmidt, vice president of the World Cup organizing panel; and Stefan Hans, chief financial officer for the organizers.
Last month, a 361-page inquiry tried to explain a complex trail about payments of 6.7 million euros ($7.3 million) and 10 million Swiss francs ($10 million) that linked Beckenbauer, then-FIFA president Sepp Blatter, FIFA powerbroker Mohamed bin Hammam and Robert Louis-Dreyfus, the late former Adidas executive and part owner of Swiss marketing agency Infront.
The report, by law firm Freshfields, pointed to a deeper involvement than suspected of Beckenbauer — the only man to captain and coach World Cup-winning teams who then organized a successful tournament.
FIFA prosecutors have now put Niersbach and 2006 tournament director Helmut Sandrock under investigation for "possible failure to report" unethical conduct and conflicts of interest.
"The list of possible violations may be supplemented as additional information becomes available," FIFA ethics prosecutors said.
The Associated Press contributed to this report.