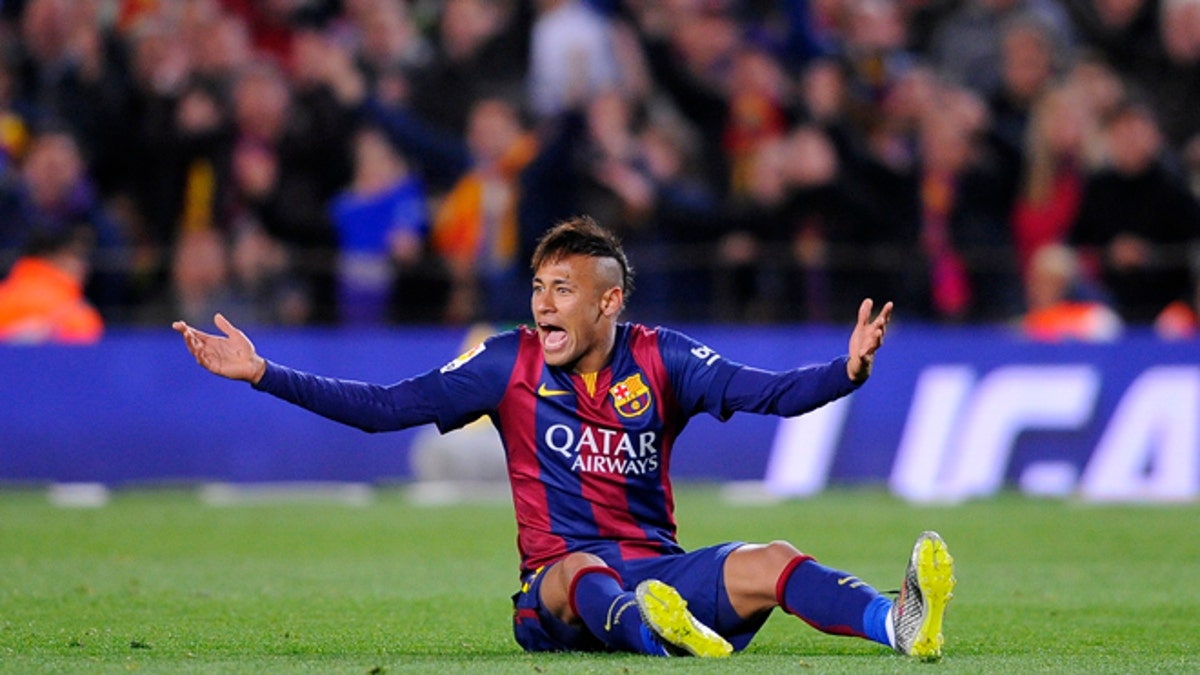 Youth soccer – like other youth sports – needs to be careful and not lose direction at this vital moment in its growth. Some critics argue that it's not focused enough on the kids anymore. Instead, profits have become the primary goal for many in the game.
There are teams in Manhattan that charge as much as $2,000 for annual membership just for the privilege of kicking a $20 ball. We have seen how Major League Soccer youth shirts can be prohibitively expensive, and these high costs can filter all the way to recreational soccer, whose very purpose is to introduce young people to the game.
We risk losing the next Ronaldo, Tevez, or Pelé – all of whom came from poor backgrounds – unless those who are building soccer infrastructure and running tournaments and teams don't ensure that youth soccer stays affordable for all its players.
We may have already lost some future stars: research by the Aspen Institute Project Play highlights the cost of organized youth sports as a reason some kids quit their chosen field of play.
While many clubs offer financial help, the millions of parents of soccer-playing kids should use their numbers to push local politicians to do more for the game – starting with more fields, both outdoors and in-, and at prices all can afford.
According to various surveys, there are some 4 million players involved in youth soccer nationwide – a significant percentage of the 21 million who regularly play youth sports.
Continued growth in soccer depends as much on affordability as it does on good coaching, and youth sports—an industry estimated to be worth $7 billion a year—needs to invest wisely and not look for he short-term buck.
A coach for 19 years, Frank Cannizzaro is president of the Silver Lake Soccer Academy of Staten Island, a travel team that has 17 squads on its roster.
"The one thing I would stress in youth soccer is to make it a fun experience for the child," Cannizzaro told Fox News Latino. "Too often parents and coaches lose sight of the fun objective, and this creates a lot of stress for the kids, and often results in their losing interest in sports."
He added, "One factor causing this problem is the trend to promote youth sports as a business endeavor for individuals and groups. In doing so, we have lost the real purpose, which is to develop character, emphasizing the ideals of fair play, teamwork, responsibility and respect."
Coach Frank Cannizzaro.
As Cannizzaro sees it, it's an investment that pays dividends not just for the sport, but for the individuals.
"I try to make soccer a great experience for children and their parents, where they have fun and develop great friendships and values, while learning the technical and tactical elements of the game. I also encourage them to follow professional teams and players to get them more interested in the sport. I want them to see soccer as the beautiful game. Once they do, they are hooked on soccer and have a strong love of the game, which will keep them in the sport."
But he added, "My coaching philosophy is very simple. I give my players a formula for success: hard work, love what you do, and confidence equals success … I know that these concepts will help them develop as soccer players, and, more importantly, they will help them throughout life as they pursue their careers."
Video of the week
Football Mania's top three goals of the week:
From the wires
Spain's prosecutor on Monday requested the National Court open a trial against Barcelona football club, its current president Josep Bartomeu and his predecessor Alexandre "Sandro" Rosell for alleged tax evasion, including in the signing of Brazil striker Neymar.
In a statement, the prosecutor called for jail terms of more than two years for Bartomeu and more than seven years for Rosell, as well as the imposition of large fines.
The prosecutor called for club itself to be fined $24 million for alleged false accounting in the tax returns of 2011, 2013 and 2014.
Investigating judge Pablo Ruz had on March 13 named Bartomeu and Rosell in a tax fraud and fraudulent administration probe into the 2013 signing of the Brazil star.
The judge alleged the club and its management fabricated a labyrinth of contracts to conceal the real cost of the signing.
At the time, Ruz set a deadline of 10 days for the prosecutor to submit an indictment setting out the penalties it sought for the defendants.
The prosecutor has agreed with Ruz that Barcelona paid around $108 million for Neymar, and that by presenting a lower figure the club allegedly reduced its tax burden in a fraudulent manner.
The club insists the cost was $74 million.
Barcelona has denied any wrongdoing and, shortly after hearing of Ruz's decision, said it would appeal.
This is the latest twist in a series of legal cases engulfing Barcelona.
Star forward Lionel Messi and his father are also being investigated for allegedly defrauding Spain's Tax Office of $5.3 million in unpaid taxes from 2007-09.
The club has been banned from making transfers during 2016 after FIFA said it had broken rules regarding the signing of youth players.
However, Barcelona's legal troubles have not hurt the team's performance so far.
Barcelona leads the Spanish league by four points with 10 rounds to go and is still vying for Champions League and Copa del Rey silverware.
Like us on Facebook