The Oakland Raiders' team motorcade isn't exactly family-friendly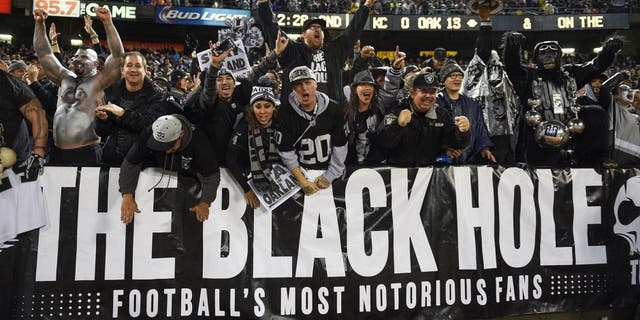 The residents of "wine country" are a little sour after a loud encounter with "Raider Nation."
According to Inside Bay Area's Mike Blasky, Oakland's police escort for the team whizzed through the middle of Napa, Calif. and could've struck area schoolchildren.
"While I understand the City of Oakland's need to provide the (Raiders) with a higher level of service, if one child, or motorist were harmed by this unauthorized and illegal act, it would be just one more negative event that would affect all of law enforcement," Napa County Sheriff John Robertson wrote in an angry letter to Oakland police Chief Sean Whent.
The Raiders' team motorcade might not be the safest thing for bystanders and pedestrians. But Robertson said his staff had no knowledge of the event until he heard complaints from parents.
"We appreciate the fact the Raiders have their summer home in Napa," said lockal school manager Dana Shigley, "But we already have enough of a traffic problem as it is. I think next time they should be more considerate and follow the rules."