The Miami Heat are preparing for the worst Chris Bosh outcome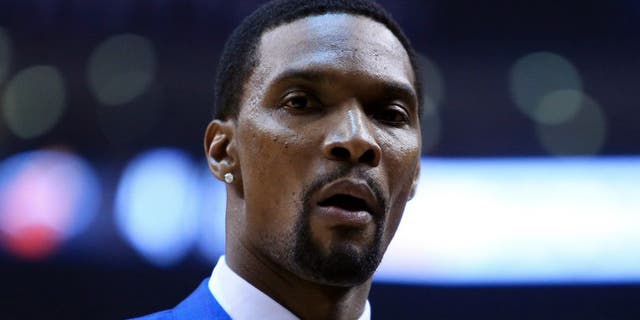 NEWYou can now listen to Fox News articles!
The Miami Heat and Chris Bosh have been stuck at a crossroads for quite some time over an ongoing health issue that forced him to miss the second half of the past two seasons.
Bosh believes he's healthy enough to play. Miami's team doctors do not agree. Now, it looks like things are getting more serious than ever before, and the Heat reportedly fear Bosh may have already played his last game in the NBA (via ESPN):
There is a fear within the Heat organization that Bosh's condition will prevent him from ever being cleared to play by team doctors, several sources said. It's a result of exhaustive consultations with specialists. Something this big and delicate, the sides have gone deep attempting to understand all the options.
It's forced everyone to confront the possibility of Bosh ultimately being forced into a medical retirement.
This is a big deal. Bosh just turned 32 and played at an All-Star level before blood clots forced him to sit out the back half of this season. He averaged 19.1 points, 7.4 rebounds and a career-high 1.5 threes per game. He was efficient and arguably Miami's best player heading into the All-Star break.
Bosh's health is far and away the most important issue at play here. But should he be forced into medical retirement, the Heat need to figure out how they want to build their team when he's gone.
Bosh last played Feb. 9. According to league rules, if he does not play again by Feb. 9, 2017, an independent doctor approved by the Heat and the player's union can review Bosh's case and give a recommendation to the league. If the doctor doesn't believe Bosh can continue his career, the Heat can take the 11-time All-star's contract off their books for salary cap purposes.
Bosh is owed $75 million over the next three years. He would receive all the money. Miami would receive some savings via an insurance policy, but would not do this to save money. If it was up to the Heat, a healthy Bosh would be playing for them every night.
How will this be resolved? Will Bosh be ready by opening night next season, or will he have already played his last NBA game? This is one of the sadder situations in the NBA right now.