The Greek Cup final can't be played because of fan violence and now 'infuriating' refs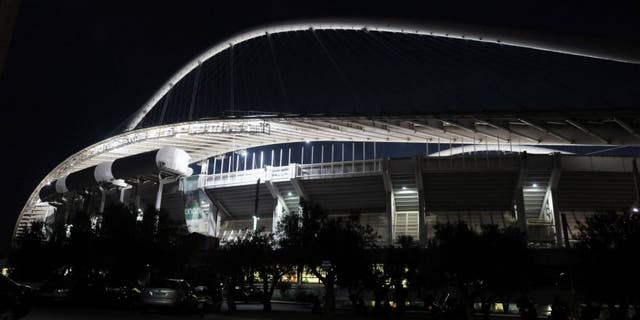 NEWYou can now listen to Fox News articles!
Maybe the soccer gods just don't want the Greek Cup final to be played? Because no matter what happens, it feels like they just can't get the match underway.
The drama started in the semifinal round when fan violence led Stavros Kontonis, Greece's deputy minister for sport, to cancel the final. But FIFA threatened sanctions against Greece, so they rescheduled the final, but declared it would be played without fans at the 69,000 seat Olympic Stadium.
As you may have guessed by now, simply playing the match in an empty stadium wasn't going to be as easy as it should have been.
When the referees for the final were announced on Thursday, AEK Athens were irate. They called the selections "underhanded and infuriating" because apparently they thought the refs would favor Olympiakos. So with AEK upset, Kontonis had to step in again and he delayed the playing of the final for "at least 10 days."
There is no word yet on an exact date for he final or which referees may officiate the match. But hey, they will play it (theoretically) and FIFA won't have to sanction them. So there's that.
MORE FROM FOX SOCCER