Texas Rangers celebrate Fourth of July with amazingly patriotic suits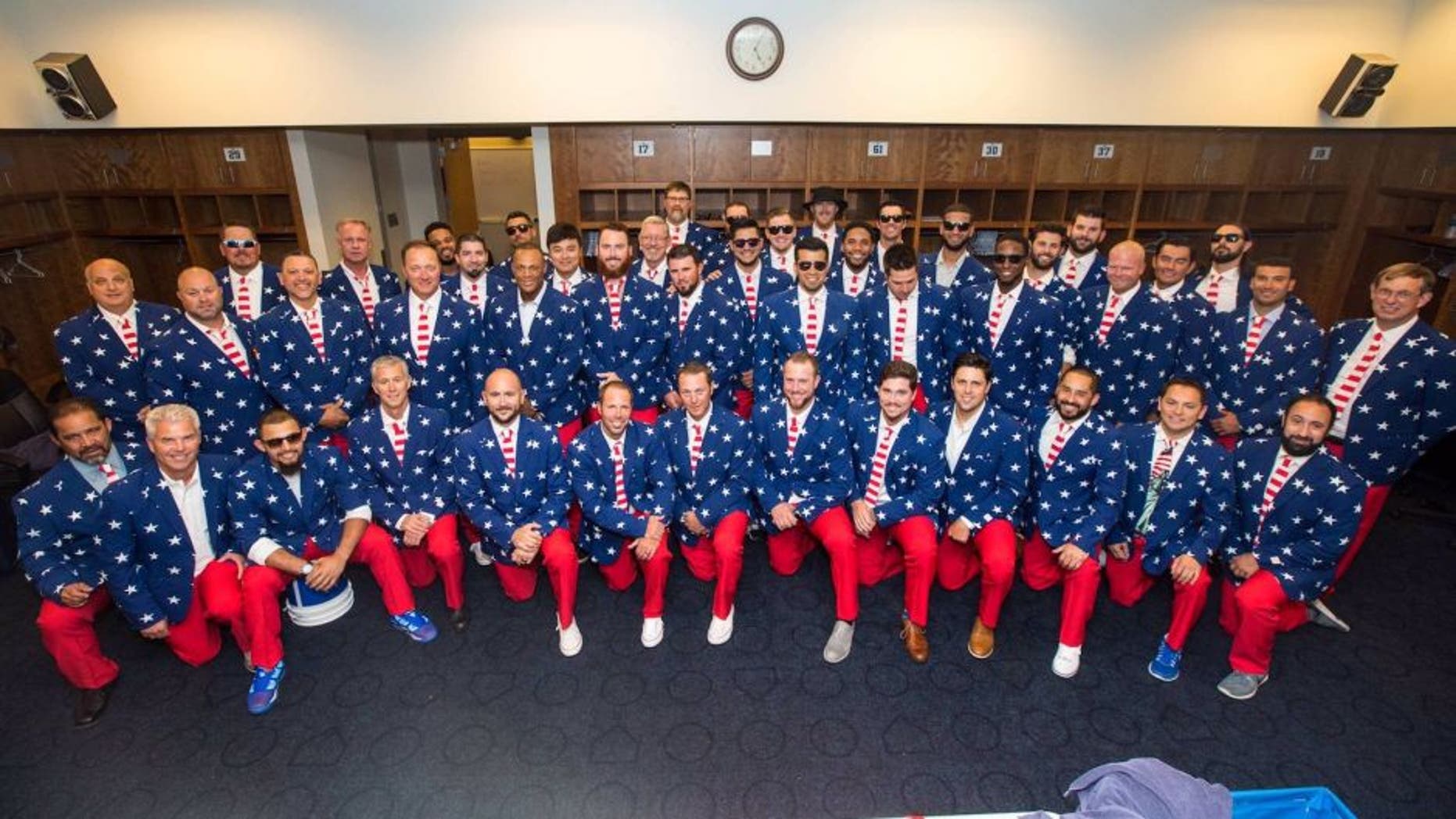 The Fourth of July is a day celebrated by not only Americans across the country, but every MLB team in action on Monday. Bryce Harper is wearing sweet custom cleats that are as patriotic as shoes get, which will pair well with the league's special Independence Day uniforms.
The Texas Rangers got into the spirit a bit early for their road trip from Minnesota to Boston by rocking the best American suits you'll see.
That's a squad full of patriotic players, which everyone can get behind.