Texas Rangers at Tampa Bay Rays game preview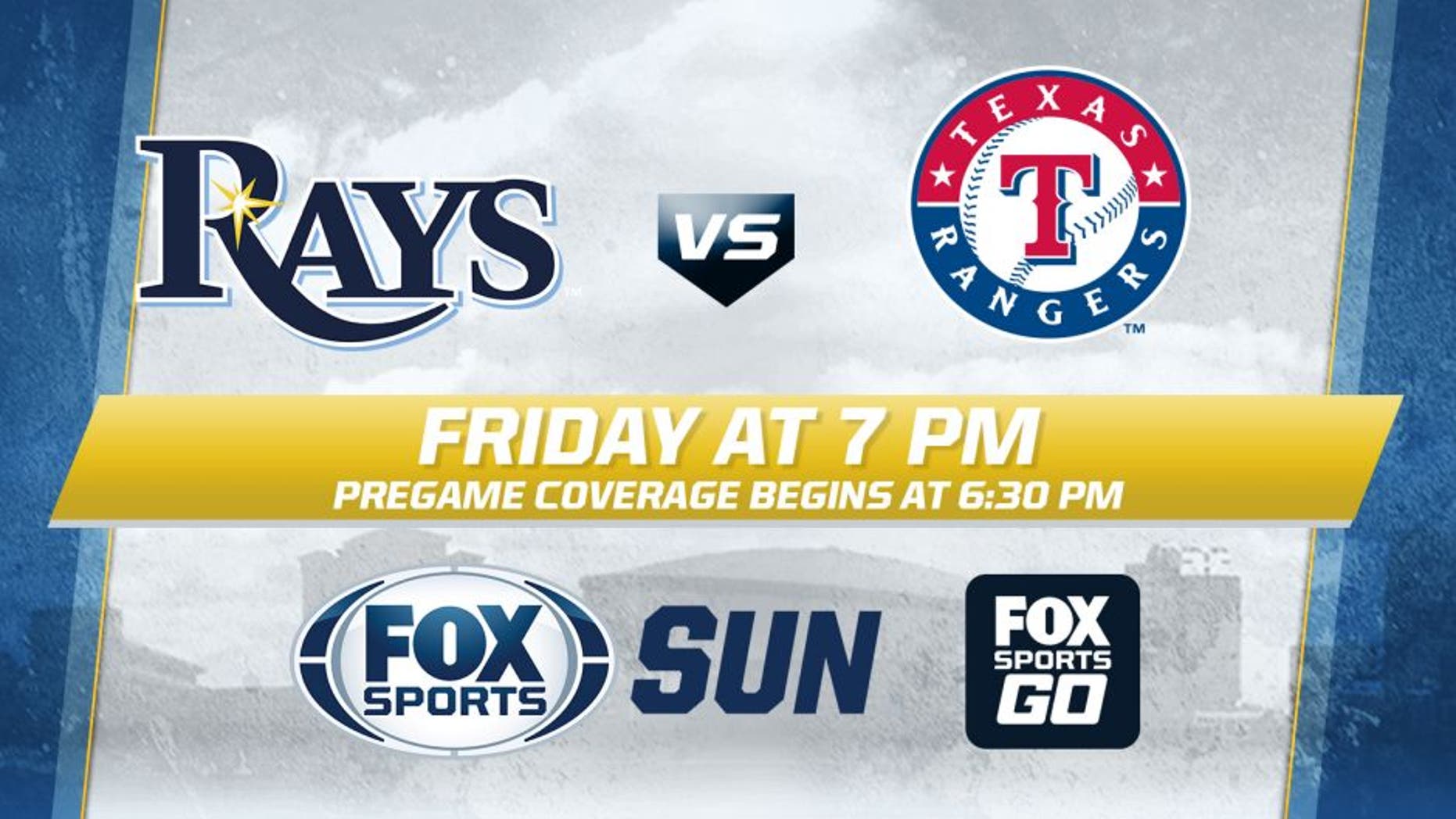 TV: FOX Sports Sun
TIME: Coverage begins at 6:30 p.m. ET
ST. PETERSBURG, Fla. -- The Tampa Bay Rays have won four straight games, and the only thing stopping them from their longest winning streak of the season Friday is the best team in the American League, the Texas Rangers.
The Rays (50-69) enter the series with serious momentum -- they scored a franchise-record 35 runs in a three-game span before a 2-0 win Wednesday against the San Diego Padres to finish a three-game sweep. Unfortunately, the Rangers (72-50) are coming off their own three-game sweep of the Oakland Athletics and have won nine of 12 entering the series.
Texas continues to show its resilience -- nearly half its wins (38) have been comeback wins, like an extra-winning win that saw the Rangers score three runs in the bottom of the 10th on Tuesday. Manager Jeff Banister continues to encounter situations where his team could pack it in, and they refuse to do so.
"You would think these guys at some point would," Banister said of their comeback nature. "They haven't. I don't think they will. I don't think it's in their DNA. I don't think it's in their culture, their chemistry. They're going to continue to grind."
Texas opens the series with Cole Hamels (12-4, 2.88 ERA), who knows a thing or two about big wins against the Rays. With the Philadelphia Phillies in 2008, he was on the mound for two World Series win, including the Game 5 clincher, holding the Rays to two earned runs in both starts.
Hamels hasn't faced the Rays since 2012, when he threw seven scoreless innings in a 3-2 Rays win, and he's coming off a rough start in which he gave up 14 hits -- amazingly yielding only two runs -- in a loss to the Tigers.
The Rays answer with Matt Andriese (6-4, 3.36 ERA), who has seen Tampa Bay lose in each of his three starts since joining the rotation after a trade-deadline deal sent Matt Moore to the San Francisco Giants. He has a 6.59 ERA in those three starts and hasn't lasted longer than five innings in any, stretching himself out to 76 pitches after a move from the bullpen, but not yet showing he can pitch efficiently to last longer in games.
A big part of the Rays' win streak has been Brad Miller, who has three home runs in his last seven at-bats. Miller has 19 home runs since June 17, matching the most in baseball in that span, and has been especially productive at Tropicana Field, where 19 of his 25 home runs have been hit. He has already set a major-league record for most home runs by a left-handed batter playing primarily at shortstop.
"I think I'm picking the right pitch to swing at," Miller said of his hot bat. "When you do that, you can't miss them, because you might only get one per at-bat. That's all I'm trying to do is hit the one pitch I get per at-bat."