Tevin Coleman remains upbeat after losing starting job due to injury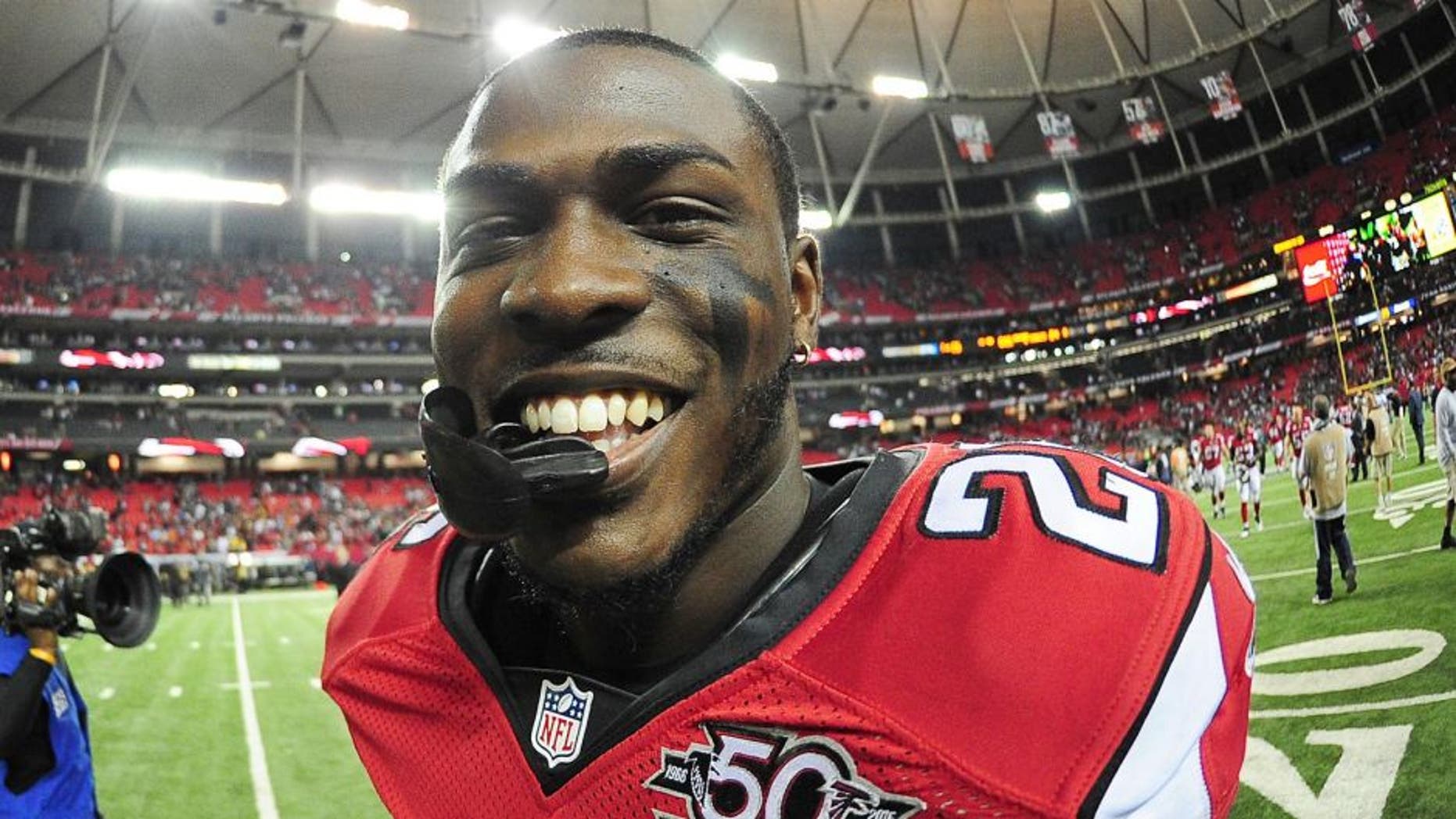 For most NFL running backs, losing your starting job to an injury would likely leave a sour taste in your mouth. While it probably wasn't the easiest of things to deal with, Atlanta Falcons rookie running back Tevin Coleman isn't sitting around and moping about it.
According to D. Orlando Ledbetter of The Atlanta Journal-Constitution, Coleman even sounds upbeat when talking about the situation.
" Yeah it was tough, but Devonta, that's my boy," Coleman told The Atlanta Journal-Constitution. "He's killing the game right now. I can't hate. I've got to respect him, you know what I'm saying?"
While Coleman has taken the situation in stride, offensive coordinator Kyle Shanahan also had nothing but great things to say about the rookie running back.
"Tevin has been great," Shanahan said. "Tevin and 'Free' support each other very well. We've got three very good backs, and I've got a lot of confidence in Tevin."
There's no question that Coleman will get another chance to shine, and he'll likely get his fair share of work this season moving forward. For now, it's hard to not be impressed with the strong start to 2015 that Devonta Freeman has put together.
MORE NEWS: Want stories delivered to you? Sign up for our NFL newsletters.