Team Penske expanding XFINITY Series program for 2017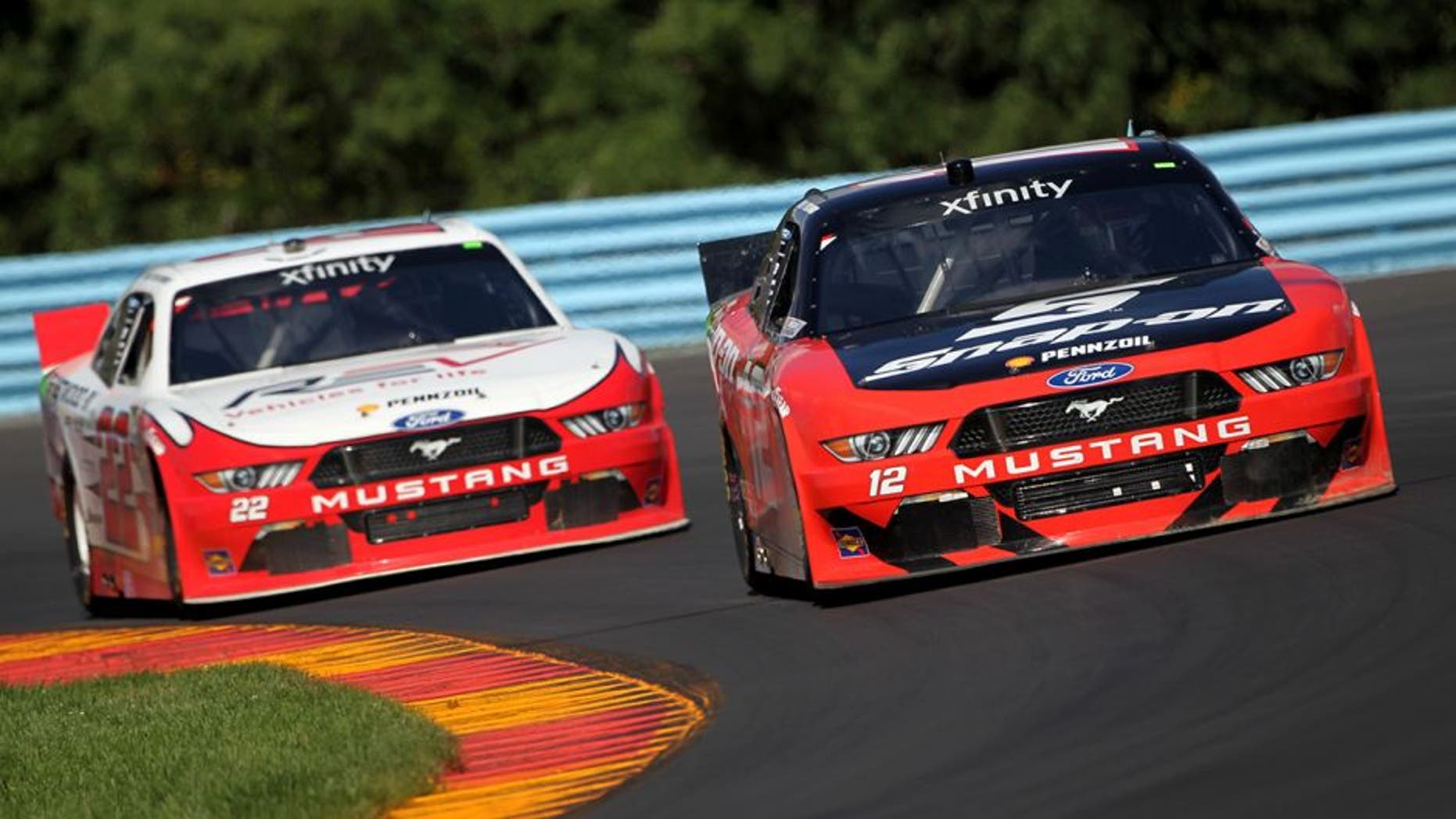 Team Penske announced Friday that it will add a second full-time NASCAR XFINITY Series car for 2017, with both the driver and the sponsor to be named at a later date.
But the bigger news might be that Ford Performance is getting serious about ramping its NASCAR program substantially.
In February, Stewart-Haas Racing shocked the NASCAR community by announcing it would switch its four-car Sprint Cup fleet to Fords starting in 2017. And last month, SHR announced it would field a full-time XFINITY team for the first time next year.
Together, a second Team Penske car and one from SHR ought to give the Ford camp considerably more firepower in dealing with the Joe Gibbs Racing Toyotas that so far this year have won 13 of the first 20 XFINITY races.
"Our NASCAR XFINITY Series program has been one of the best in the series since we started running full-time in 2009," said team owner Roger Penske in a statement issued Friday. "For several years, we ran it as a two-car operation and then decided to focus primarily on the No. 22 for the last few years. Along the way, we developed a lot of people that have moved into our Cup programs, including all of our current NASCAR Sprint Cup crew chiefs. We want to win another XFINITY Series Championship while continuing to utilize our program to build human capital."
The team also noted in its news release that, "The second Team Penske entry also clears the way for Ford Performance to use this entry as an extension of their new driver development program as both organizations continue to build for the future."
"Obviously, we've really enjoyed our relationship with Team Penske and the success that they've brought to the Ford family in the NASCAR XFINITY Series," said Dave Pericak, Director of Ford Performance. "The addition of a second Team Penske XFINITY Series car will allow all of us to work on developing talent behind the wheel and across the board."
Obviously, there will be more to this story in the days and weeks ahead.