#TBT: 20 years ago, Kobe Bryant won the Dunk Contest as an 18-year-old rookie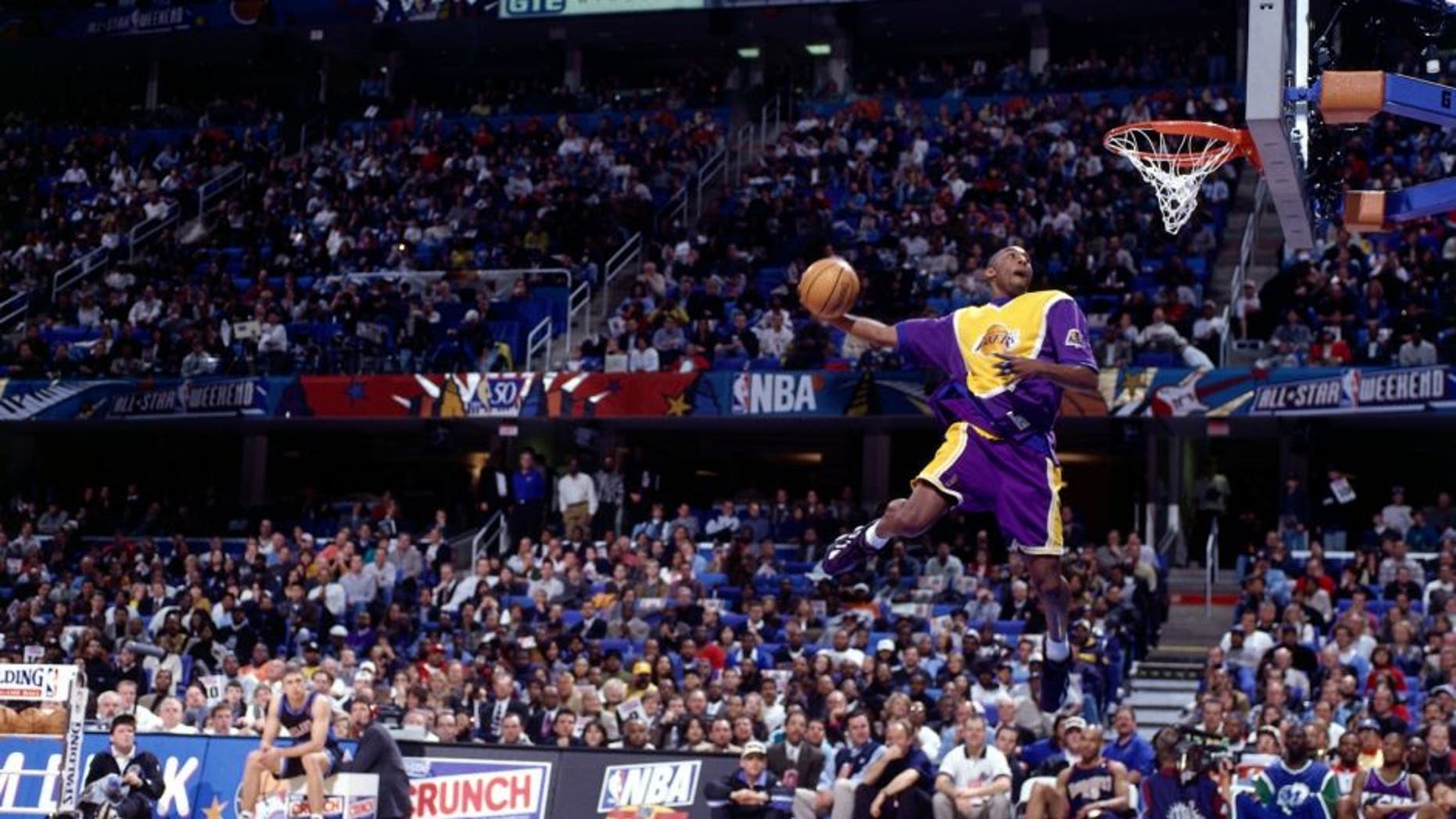 If you're heading into All-Star Weekend wishing for some throwback thrills like we saw in 1988, the Greatest NBA All-Star Weekend Ever, you don't have to look that far back.
Twenty years ago, Kobe Bryant won the Slam Dunk Contest as an 18-year-old rookie:
Granted, it wasn't the strongest competition: 1996 champ Brent Barry didn't defend his title, so Bryant beat Chris Carr, Michael Finley, Darvin Ham, Bobby Sura and fellow rookie Ray Allen, which may come as a shock to fans who remember Ray-Ray only for the Three-Point Contest.
But Kobe's star was on the rise after scoring a game-high 31 points in the Rookie Challenge, and while some guy named Allen Iverson walked away with the MVP, Bryant got his glory soon after -- and his first taste of hoisting hardware.
However, Kobe wouldn't get to defend his title: The contest was scrapped the following year, and a casualty of the lockout the year after that; it didn't make a comeback until 2000. By then, Kobe was focused on winning rings. He retired undefeated in the dunk contest -- something not even his hero, Michael Jordan, could say.