Tampa Bay Buccaneer wakes up locked in museum after his friend's wedding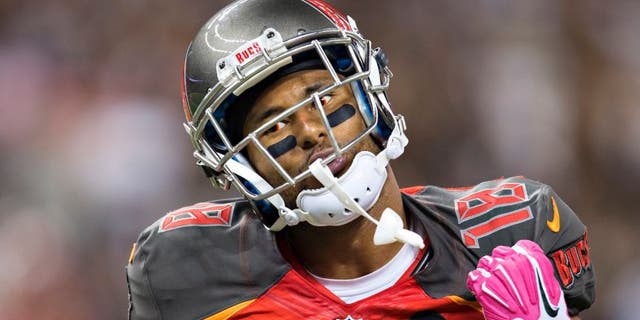 NEWYou can now listen to Fox News articles!
Tampa Bay Buccaneers wide receiver Louis Murphy woke up in the strangest of places after attending a wedding in Palm Beach, Fla., this weekend. No, he didn't open his eyes to a face full of sand, or his mattress floating away in the Atlantic Ocean.
No, this is much more bizarre. He was locked in the courtyard of the Flagler Museum, according to the Palm Beach Daily News.
The wedding was for former Florida Gators teammate Deonte Thompson, who's now a receiver for the Chicago Bears. Drinking was involved (shocker), but Murphy wasn't charged for any crimes. Instead, he just had to pay $1,000 to fix the door he had to break in order to call for help.
"With no one around, my only option was to break a small glass pane of the door in order to access a phone and call for help," Murphy said in a statement to the Tampa Bay Times. "I dialed the police and explained that I needed assistance. It's unfortunate that I needed to break the glass, but the police officers on the scene and museum staff acknowledged that I didn't have many other options. I'm working with the museum to ensure everything is properly handled."
Murphy told the police that he fell asleep in the courtyard and was left behind by the rest of the group attending the wedding. Needless to say, it must have been one heck of a party.
Murphy wasn't the only Florida NFL player to wake up in a strange situation this past week, either. Jaguars running back Denard Robinson fell asleep at the wheel and drove into a pond, though luckily he was unharmed.