Talladega Superspeedway lands tasty sponsor for Sprint Cup Chase race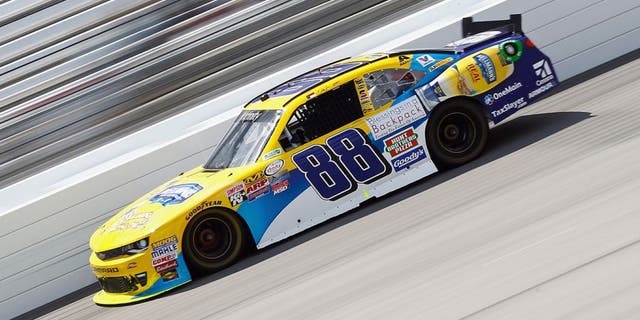 NEWYou can now listen to Fox News articles!
Talladega Superspeedway announced Tuesday that Hellmann's Real Mayonnaise will sponsor this weekend's NASCAR Sprint Cup Series race.
Sunday's Chase for the Sprint Cup elimination race will now be called the Hellmann's 500.
The mayonnaise brand has enjoyed a long-time relationship with Dale Earnhardt Jr. and JR Motorsports in the XFINITY Series over the years.
The shining moment in the relationship occurred when Earnhardt tweeted out his love for banana-and-mayo sandwiches earlier this year. The sandwich ended up raising over $159,000 for Blessings in a Backpack, a charitable cause that provides backpacks and meals to children in need.
Maybe Earnhardt will enjoy a sandwich or two to celebrate Talladega's new sponsor.