Tadd Fujikawa reveals he is gay in Instagram post, is first openly out male pro golfer, reports say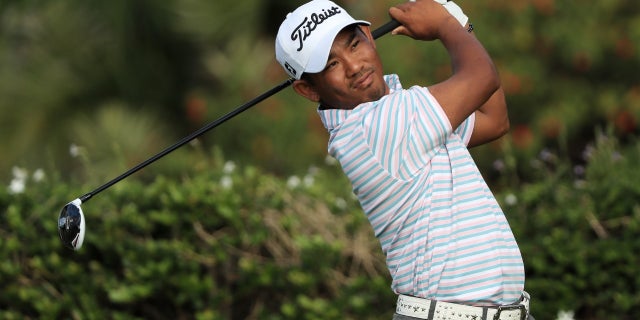 Tadd Fujikawa announced Tuesday he is gay, making history as the first openly gay professional male golfer.
Fujikawa, 27, made the announcement on Instagram, saying he hoped the post would inspire others "to be more empathetic and loving towards one another."
"So…I'm gay. Many of you may have already known that. I don't expect everyone to understand or accept me," he wrote in his post.
TIGER WOODS SAYS 'YOU HAVE TO RESPECT THE OFFICE' OF PRESIDENT AFTER QUESTIONS ABOUT HIS RELATIONSHIP WITH TRUMP
"I've been back and forth for a while about opening up about my sexuality," he wrote. "I thought that I didn't need to come out because it doesn't matter if anyone knows. But I remember how much other's stories have helped me in my darkest times to have hope."
Fujikawa added: "I spent way too long pretending, hiding, and hating who I was. I was always afraid of what others would think/say. I've struggled with my mental health for many years because of that and it put me in a really bad place. Now I'm standing up for myself and the rest of the LGBTQ community in hopes of being an inspiration and making a difference in someone's life."
Golf.com reported Fujikawa was the first openly gay male professional golfer.
US OPEN UMPIRE WHO ISSUED VIOLATIONS AGAINST SERENA WILLIAMS SPEAKS OUT
The Hawaiian native became the second-youngest player to qualify for the PGA Tour event in 2007, the Chicago Tribune reported. His golfing career has faltered in recent years but he won the Hawaii State Open in 2017.
He told Outsports he had not told anyone about his sexuality in the golfing industry until his post.
"The love and support have been overwhelming," he said.