Surprise, Coach K dealing with a DeMarcus Cousins problem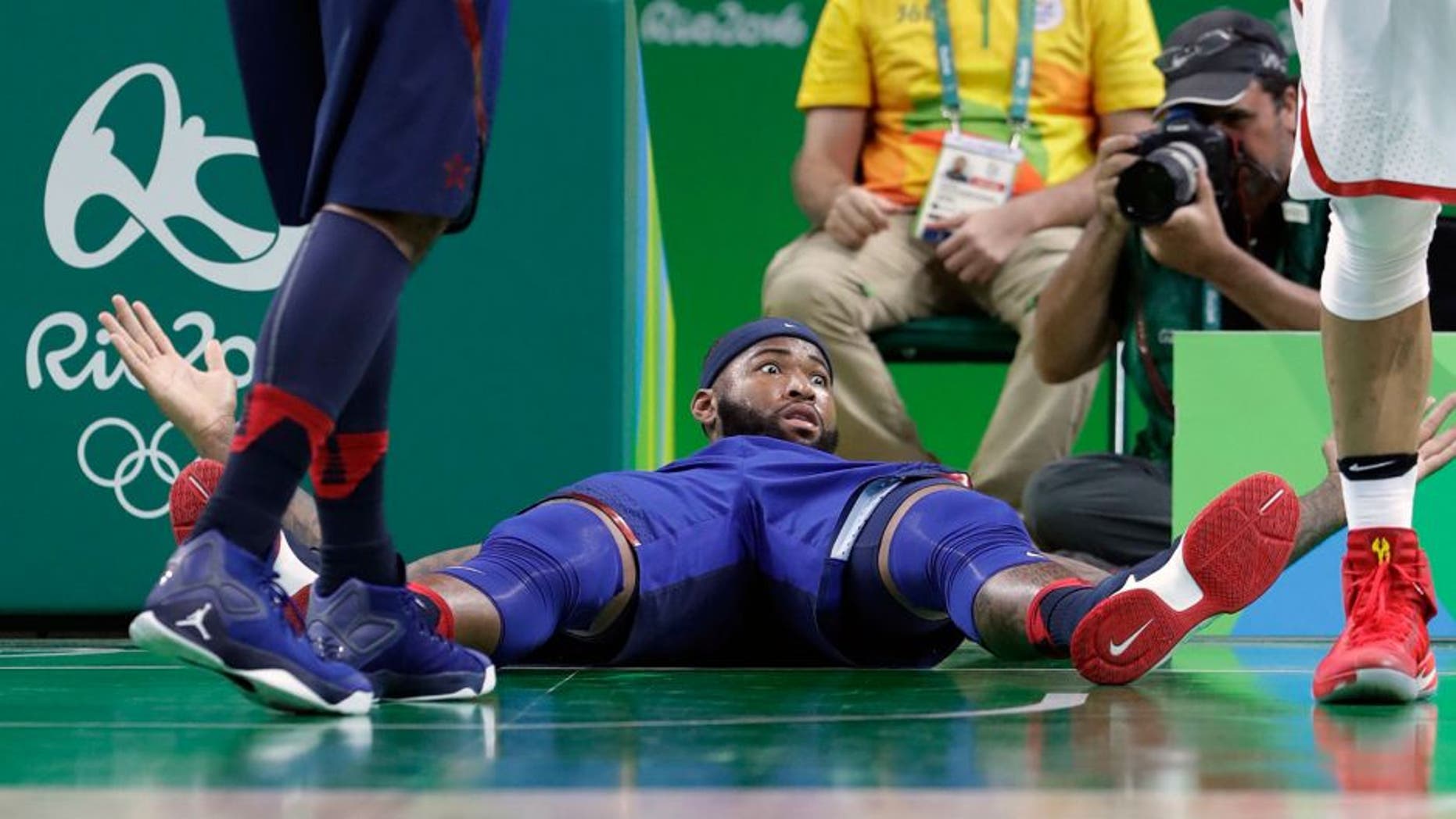 Carmelo Anthony seems to have international basketball figured out, but the rest of Team USA still is working on it. No one more so than DeMarcus Cousins.
A Team USA rookie, Cousins has struggled to adjust to Olympic officiating and control his frustration over his foul trouble. The starting center fouled out in eight minutes against Venezuela, then played just 10 in Wednesday's win over Australia after picking up four fouls in less than three quarters.
Cousins didn't hide his displeasure about a couple calls that went against him, and angrily stormed to the bench where some of his teammates tried to calm him down and encourage him.
Like other coaches before him, Mike Krzyzewski is doing his best dealing with a disgruntled DeMarcus.
"First of all, you get frustrated," Krzyzewski told reporters Thursday. "You can't get into a rhythm of playing. A couple of the times, they're not fouls. They're just not fouls. But early on in the game, people like to set a tone in how the game is administered. So sometimes, they set it in the post. And so something is called a little bit closer than it would be five minutes later. And I just told him, `You're a human being. You should be frustrated. Let's just move on to the next thing and see if we can handle that going forward, because we need you.'
"In the amount of minutes he's been in there, he's performed very well. We need him to play more."
Cousins isn't the only one complaining. Paul George attributed Team USA's struggles against Australia in part to the Aussies' ability to play "a little dirty".
However, Coach K told his team it can't start whining now. He especially needs Cousins against Serbia, one of the tournament's most physically imposing teams.
"'They're not cheating us' is what I tell the guys," he said. "Don't ever get into that. They're not cheating us. We just have to react to it differently. Over 10 years ago, we all were saying, `We're getting cheated.' We've not bought into that for a decade and we're not going to do it now."
The Associated Press contributed to this report.