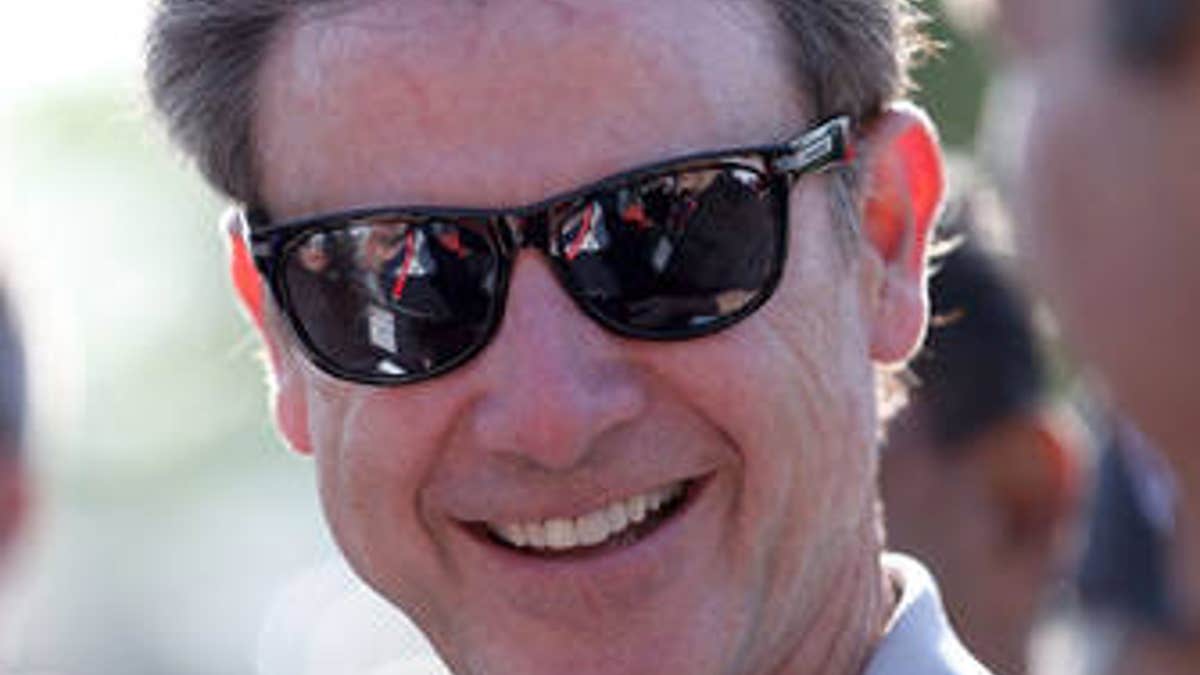 If this is what the summer is like for Rick Pitino, what in the world will the actual basketball season bring?
To recap:
He ended the spring with a hell of a hat trick -- selection to the Naismith Memorial Hall of Fame , a national championship , and this tattoo .
Then the 60-year-old, apparently not feeling quite youthful enough with just a tat, starting rolling around in this Lexus LFA (one of fewer than 1,000 made of the model and reportedly worth close to half a million dollars).
But now we're into September, so time to relax before the season gets going in the fall, right? Well, maybe after he's done wooing perhaps the nation's top recruit, shooting down rumors of the darling of the NCAA Tournament running into discipline problems and getting ready for his Hall of Fame induction in less than a week, he can take a breather before defending an NCAA championship.
Last weekend, five-star recruit Trey Lyles from Indianapolis took his official visit to Louisville . The 6-foot-1o, 245-pound forward, apparently Pitino's top target, apparently liked what he saw in the Bluegrass State.
Headed home from Louisville had a great visit in the Ville!!
-- Trey Lyles¿ (@TreyMambaLyles) September 2, 2013 But whatever good feelings Pitino had after Lyles' visit likely flew out the window quickly, as he turned his attention to rumors about players still on his team (we think) on Monday.
No Louisville player endured the roller-coaster ride -- or received the level of noteriety -- that Kevin Ware experienced. Ware became the most famous player in the Tournament when he suffered a horrific broken leg during the regonal finals against Duke. After inspiring his team and telling them to "just win the game" as medical personnel worked on him (and his tibia protruded through his skin), Ware became a rallying point for the Cardinals, sitting by their side as they won the national championship. But as Ware supposedly spent the summer rehabbing the injury, reports surfaced last week that the popular player had actually been kicked off the team for rules violations.
So on Monday, Pitino met with the media to clear the air about Ware and other players.
Pitino: "Kevin Ware was never suspended from our basketball team."
-- Eric Crawford (@ericcrawford) September 2, 2013 Pitino: "Kevin Ware was never suspended from our basketball team... Chane's not suspended. Mango was not suspended..."
-- Howie Lindsey (@howielindsey) September 2, 2013 If nothing else, hopefully the news conference clears Pitino's mind -- and his schedule -- with enough time to write his induction speech . . . and deal with the next offseason drama lurking around the corner.