Storms halt Ravens-Bears game for two hours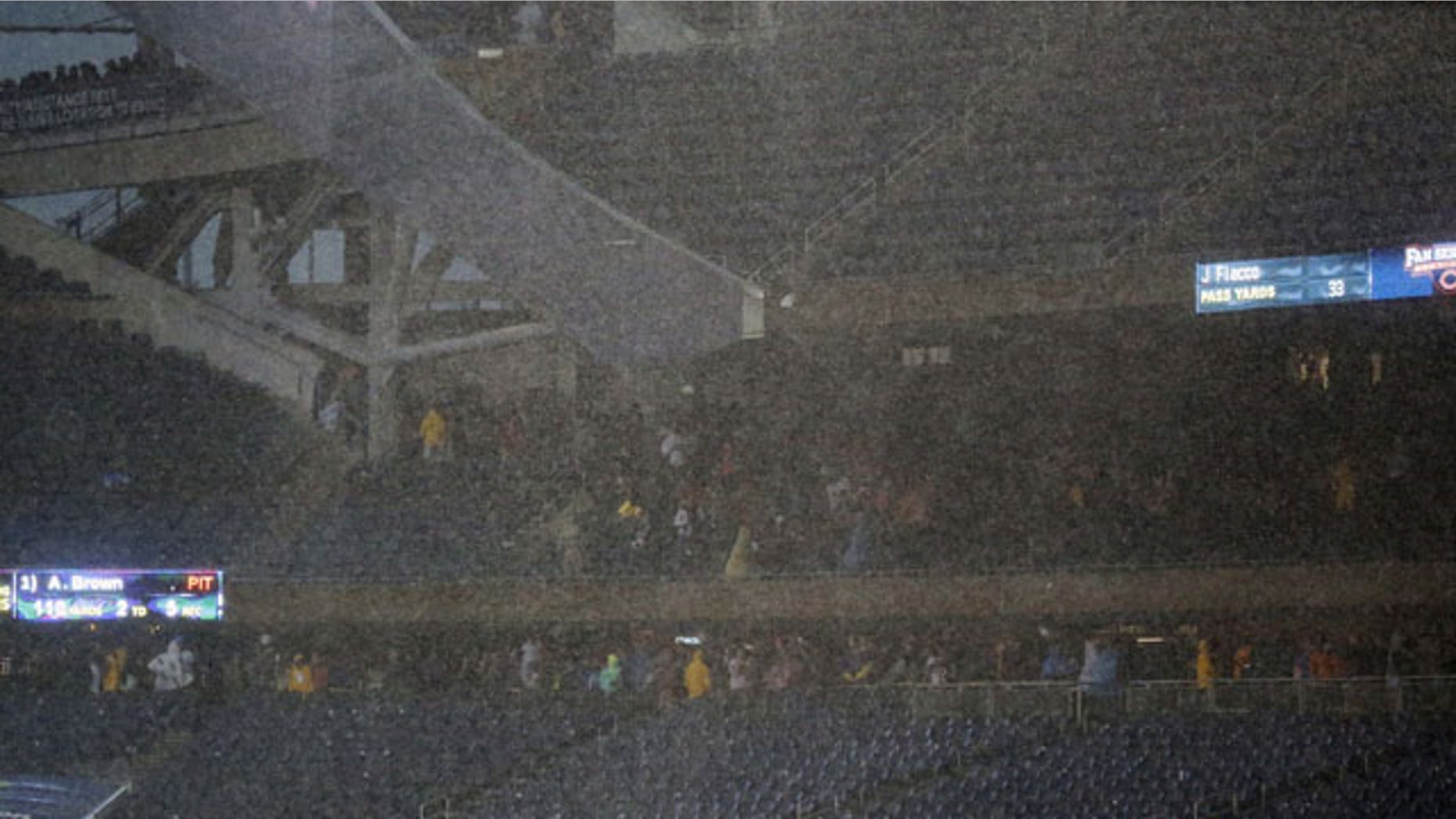 Not even the Monsters of the Midway were immune from the wild weather that passed through the Midwest Sunday afternoon, as the Chicago Bears and Baltimore Ravens were forced to suspend their game for approximately two hours while storms blew over Soldier Field.
Play was stopped at approximately 12:30 p.m. local time with 4:51 left in the first quarter. Baltimore's Justin Tucker had just kicked a 52-yard field goal to make the score 10-0 in favor of Baltimore when fans were ordered to seek cover.
Players stayed on the sideline for a few minutes before heading to the locker room as heavy rains and strong winds hit.
There were reports of at least one tornado touching down in Illinois and extensive damage in parts of the state. At Soldier Field, long lines formed in the upper deck as drenched fans tried to make their way toward the tunnel with lightning striking near the stadium.
The rain was so heavy at times, it obscured the view of the Chicago skyline. Fans in suites and reporters in the press box were ordered to move away from glass windows. At one point, a spectator ran across the field and got tackled by about three or four security guards before being escorted away.
Fans were finally allowed to return to their seats when the skies cleared, and they let out a big roar when Bears players started trotting onto the field three minutes later. The game resumed at 2:25 p.m. local time, with Chicago rallying for a 23-20 overtime win.
The Associated Press contributed to this report.