Stoops says he will protect Mixon from media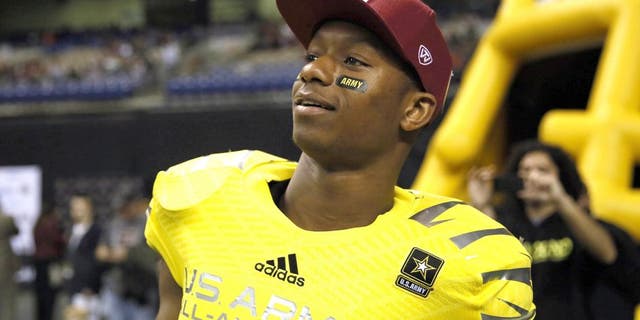 The mystery around Joe Mixon continues.
The former five-star running back, who missed all of last season after being suspended for a domestic violence issue when he was charged with a misdemeanor, is back with the team in 2015.
However, he was not available to sign autographs at the team's annual Meet the Sooners event Saturday. In addition, Mixon wasn't at the team's media day event and has not been made available for interviews.
"There's a lot that needs to be managed and we'll be around to do it," coach Bob Stoops said.
It's clear the team is interested in protecting Mixon as he gets ready for his redshirt freshman season. Stoops has not indicated whether this protection of Mixon off the field will limit his exposure on the field.
"I'll be honest," Stoops said Saturday. "We'll limit what Samaje Perine and how much he has to do as well. "I get that you want to be able to give the fans and give people who they are. But they also have a big schedule with their academic load, with the their tutoring and mentoring. They can only do so much. They're at a young age.
"You never want it to be a burden, coming to practice or doing what they have to do here. And I get that it's part of being in the position, but I also believe juniors and seniors handle it better than freshmen and sophomores do."
Perine set a national, single-game rushing record against Kansas last season as a freshman. Mixon already has people buzzing to talk to him. If he is able to produce this fall, Stoops might have a hard time keeping Mixon shielded from what will be an increase of media requests.