Stewart supports NASCAR decision to tighten up lug-nut rule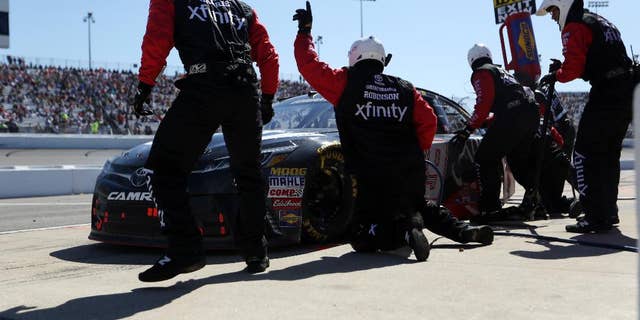 INDIANAPOLIS – Carl Edwards and Chase Elliott say that if tightening up the lug-nut rule makes racing safer, they are all for it.
The two Sprint Cup drivers were participating in a tire test at Indianapolis Motor Speedway on Wednesday.
Three-time series champion Tony Stewart and Aric Almirola also were in town to test. Stewart declined to take questions from reporters a week after he was fined $35,000 for urging NASCAR to take action against teams using fewer than five lug nuts on each wheel.
On Monday, the series announced new guidelines that will include mandatory fines and other penalties.