Steph Curry points to his brother's camp if you can't afford his $2,000 camp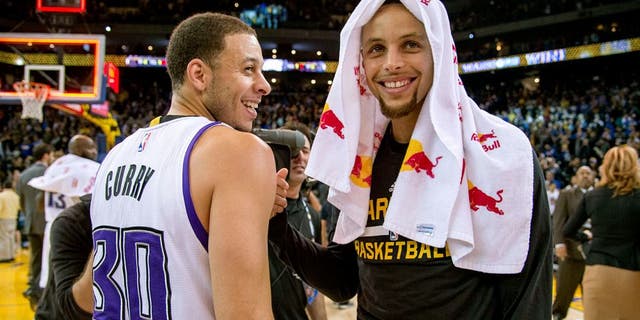 NEWYou can now listen to Fox News articles!
It's apparently not cheap to get some pointers from the reigning two-time MVP.
Golden State Warriors star Stephen Curry was charging $2,250 per camper for his four-day camp, which ran from July 2-5 in Hawaii. The price caught the attention of Seahawks defensive end Michael Bennett, who is also hosting a camp in Hawaii but isn't charging participants.
"In my mind it's like, how much money do you need before you start giving back for free?" Bennett said on a radio show last week. "And I think a lot of athletes should start focusing on that."
Curry didn't opt to listen to Bennett's suggestion but he did offer an alternative to his expensive camp. How about learning from Curry's younger brother, Seth, for only $200?
Probably not what Bennett had in mind.