Steady rains force postponement of Advance Auto Parts Clash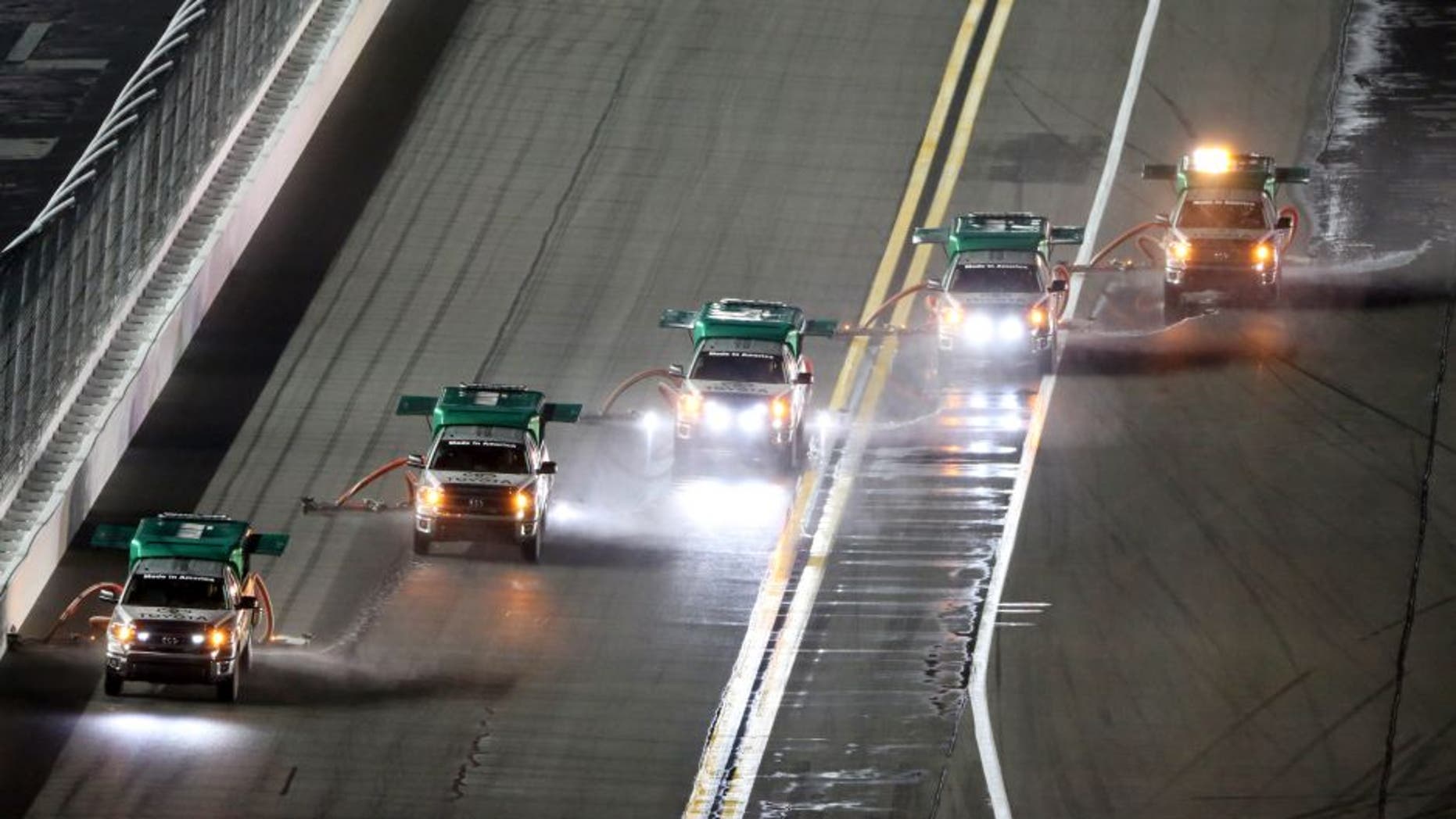 Steady rains over Central Florida forced the postponement of Saturday night's Advance Auto Parts Clash at Daytona International Speedway.
The Clash, the kickoff event to the 2017 Monster Energy NASCAR Cup Series season, will now be run Sunday morning at 11 a.m. ET, with live television coverage on FS1.
Rain began shortly after driver intros and continued steadily through most of the evening, forcing NASCAR to delay the scheduled start of the race, which had been planned for 8 p.m. ET.
With the Clash now moved to Sunday, the format remains unchanged: The race will be run in two segments, the first 25 laps and the second 50 laps, for a total of 75 laps or 187.50 miles.
A total of 17 cars will compete in the Clash, with Brad Keselowski and his No. 2 Team Penske Ford on the pole, flanked by three-time and defending Denny Hamlin and his No. 11 Joe Gibbs Racing Toyota.
The field for this race was set by random draw.