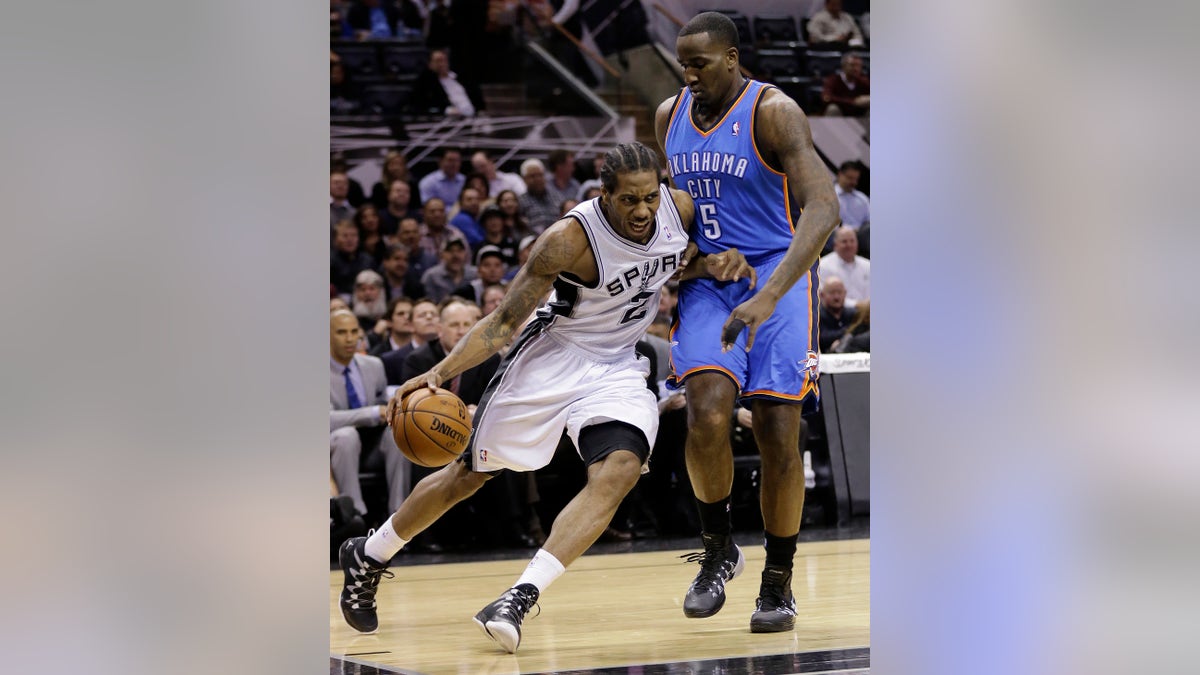 SAN ANTONIO – Spurs forward Kawhi Leonard will miss 3-4 weeks with a broken bone in his right hand.
The team said Leonard underwent a CAT scan Thursday and the results confirmed a non-displaced fracture of the fourth metacarpal.
The 6-foot-7 Leonard is one of the team's top defensive players. He was injured Wednesday night in the first half of a game against Oklahoma City.
Leonard joins starting center Tiago Splitter (sprained right shoulder) and former starter Danny Green (broken left index finger) on the injured list.