Sochi Olympics: Paraguayan-American Julia Marino Is Making History In Slopestyle Skiing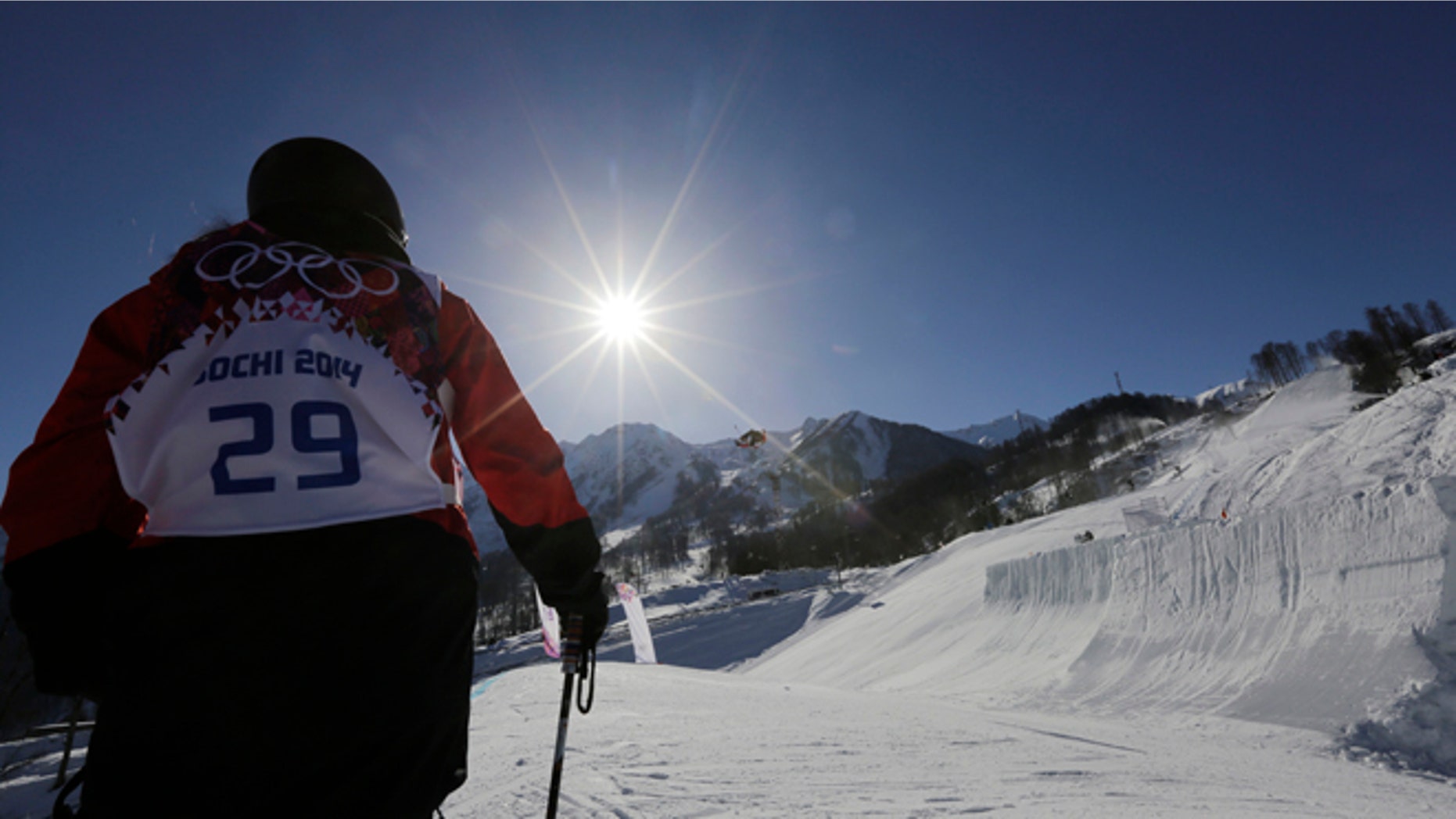 The South American nation of Paraguay is not known for its sports. If asked to name a famous athlete from the country, the only names that might come to mind are the country's sexy javelin thrower Leyrn Franco or model/actress Larissa Riquelme, who thanks in large part to her low-cut tops gained more notoriety at the 2010 World Cup than her home country's team.
With Sochi Winter Olympic Games gearing up, however, Paraguayan-American freeskier Julia Marino hopes to put her birth country on the sports map for more than just a cute face and a revealing outfit.
The 21-year old is already making Olympic history by becoming the first athlete ever to represent Paraguay in the winter games, and her path to Sochi has been anything but normal.
Born in in the tiny town of Bahía Negra, near Paraguay's border with Bolivia and Brazil, Marino didn't spend much time there. She was still an infant when she was adopted by Winchester, Mass., entrepreneur John Marino and corporate strategist Sharon Merrill, who soon after adopted a second Paraguayan child, her brother Mark.
"I had to persuade them to believe in me that I could make it to the Olympics. It was just an incredible process to connect with all of these people."
Julia got her start skiing in neighboring New Hampshire before taking to the bigger hills of the Rocky Mountains when she enrolled as a psychology student at the University of Colorado. Eventually, Marino discovered slopestyle skiing and the joy of hurling herself off jumps and onto rails.
Marino qualified for Olympic consideration last March after finishing second at the Freestyle Ski World Cup in Sierra Nevada, Spain, but her chances of making the ultra-competitive U.S. team were far from guaranteed.
So what about her chances of making the Paraguayan ski team? Pretty darn good considering she would have to actually to start the team.
Already holding dual citizenship, Marino and her coach, five-time U.S. Olympian Chris "Hatch" Haslock, began the lengthy and difficult process of becoming Paraguay's first winter Olympian.
"She was turning this idea over in her head for at least a year before and wondering if it would work," her mother Sharon told the Boston Herald. "All of the parties that had to be involved with it — she had put it all together by herself."
There was getting the cooperation of the Paraguay Olympic Committee, applying for special membership for Paraguay into the International Ski Federation, getting officially released by the U.S. Ski team and getting the mark of approval from the International Olympic Committee. That's not mentioning that much of the paperwork she had to fill out was in Spanish, a language Marino only had a tenuous grasp on.
"I feel like I could do a thesis on all the work I've done and all the papers and all the petitions," Marino said. "I had to persuade them to believe in me that I could make it to the Olympics. It was just an incredible process to connect with all of these people that I was talking to through emails for months."
After all the effort maybe the biggest challenge was getting on stage in Asuncíón to tell Paraguayans – including a group of reporters and presidents of Paraguay's summer Olympic sports federations – that she would be the nation's representative at Sochi and ask for their acceptance and backing.
"She's had a lot more work than just proving she's worthy of the Olympics as a skier," Erik Kaloyanides, Marino's strength coach since 2008 told ESPN. "Because, let's face it, they had to create this."
Along with dealing with seemingly endless hurdles to make it to Sochi, Marino also had to do it all without her biggest supporter, her father, who passed away in June 2007 from a heart attack. John Marino nurtured his daughter's love of skiing and was her main backer even when her mom thought that the chess or debate team would be a better activity than flipping off jumps into the snow.
"It's definitely a motivating factor that this would be his dream and his dream for me," Julia Marino said. "There were definitely times when I didn't want to stay up and send emails all night or make sure these papers were completed. But you know it all got done, and I'm so happy it's all finalized. I think he would be nothing but proud of how I handled the situation and really motivated myself for wanting to do all this."
With her event underway, Marino now is focused on doing the best she can, both for her birth country and her family. She does, however, know that to make the Olympics is an honor that few people get to experience and she plans to enjoy every minute.
"Not many people get to go to the Olympics," Marino said. "I think when I get stressed or overwhelmed or think too far down the line I have to take that step back and realize actually what is going on and what I'm doing. So few people have this opportunity, and I have to be appreciative of that."
Follow us on twitter.com/foxnewslatino
Like us at facebook.com/foxnewslatino