So perhaps the Ravens did tip off the Colts about deflated footballs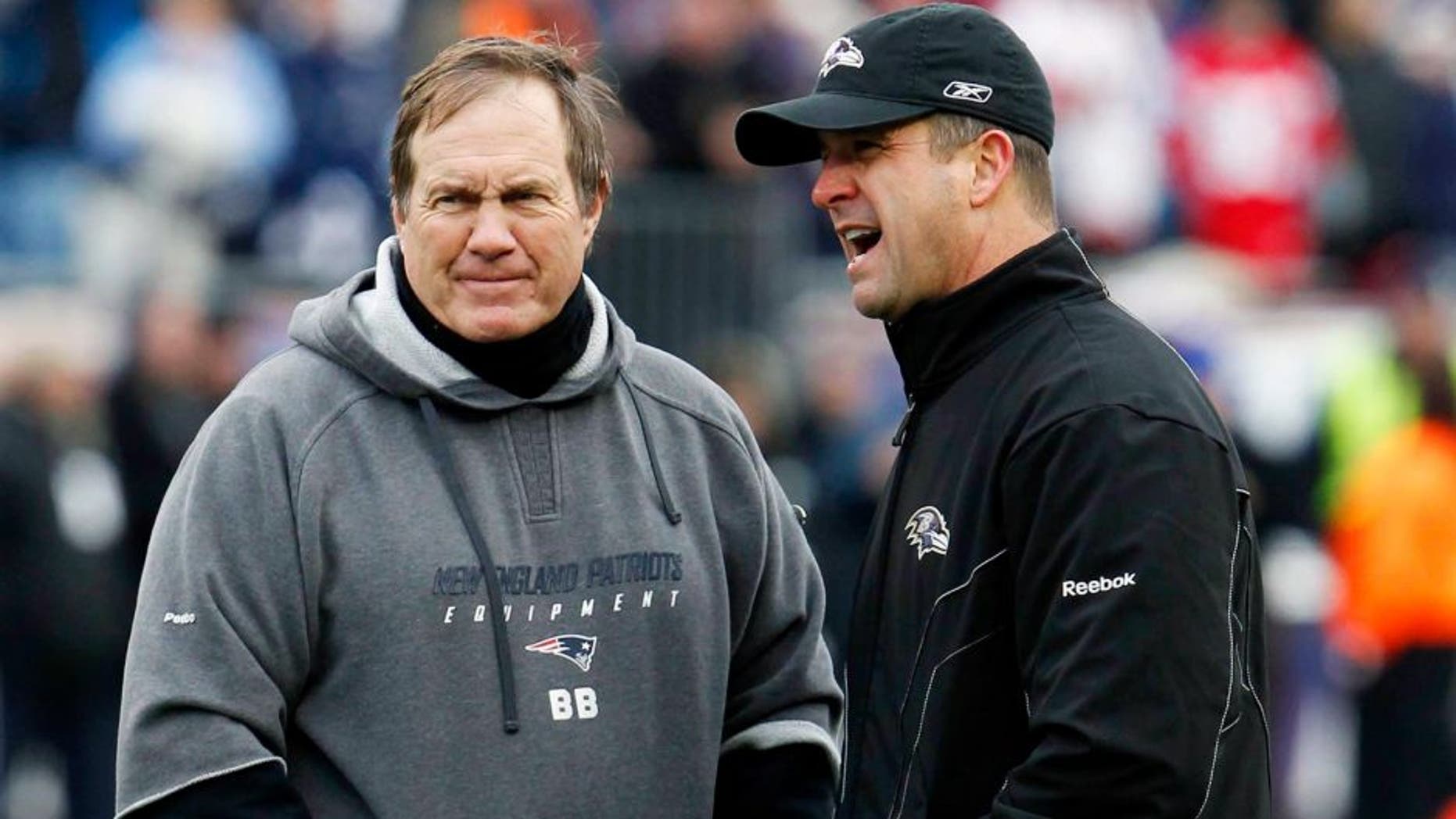 Remember when Ravens coach John Harbaugh vehemently denied that anyone in the organization tipped off the Colts about the Patriots' use of deflated balls heading into last year's AFC Championship game? New documents show that Harbaugh may be wrong.
The NFL Players Association released hundreds of pages of sworn testimony and documents related to the Deflategate controversy, which includes a curious email from Colts equipment manager Sean Sullivan to the team's general manager Ryan Grigson. The email alleges that Colts head coach Chuck Pagano, a former Ravens assistant, received a call from Ravens special teams coordinator Jerry Rosburg to alert him of the possibility of decreased air pressure in game balls, according to Ben Volin of the the Boston Globe.
Sullivan told Grigson in his email that there were two concerns with the footballs heading into the New England game. "First off the special teams coordinator from the Baltimore Ravens called Coach Pagano and said that they had issues last week at the game that when they were kicking (Baltimore that is) they were given new footballs instead of the ones that were prepared correctly.
"As far as the gameballs are concerned it is well known around the league that after the Patriots gameballs are checked by the officials and brought out for game usage the ballboys for the Patriots will let out some air with a ball needle because their quarterback likes a smaller football so he can grip it better, it would be great if someone would be able to check the air in the game balls as the game goes on so that they don't get an illegal advantage."
Getting back to Harbaugh, these were his words back in February during Super Bowl week. "It's ridiculous. It never happened," Harbaugh said on NBC before the Patriots defeated the Colts in the Super Bowl, via The Baltimore Sun. "I never made any call. Nobody in our organization made any call. Just to make sure I had all the facts, I called Chuck Pagano this week and asked him, 'Did anybody else in our organization tip you off about any deflated footballs?' And he said, 'No way.'"
We'll see how Harbaugh addresses the contradiction in his next session with reporters, who surely will be asking about the latest chapter in Deflategate.
h/t: Pro Football Talk