Simon of France erases deficit, beats Querrey of US in 5 sets at French Open; Federer next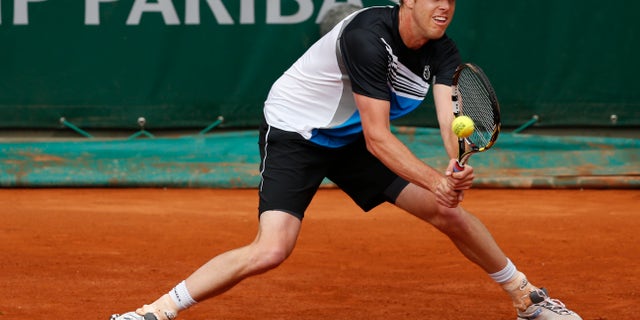 PARIS – Gilles Simon of France came back after trailing by two sets to one and a break in the fourth to beat Sam Querrey of the United States 2-6, 6-3, 2-6, 7-6 (2), 6-2 Friday in the third round of the French Open.
The 15th-seeded Simon never has been past the fourth round at Roland Garros and this time will face 17-time Grand Slam champion Roger Federer at that stage.
Already ahead, Querrey went up 2-0 in the fourth set, but Simon broke back right away. In the tiebreaker, Querrey double-faulted twice while falling behind 4-0 and never really recovered.
Querrey's loss means 19th-seeded John Isner is the last American man in the field.