Should have made a reservation: Vols staying in Ohio, can't find a hotel near Kentucky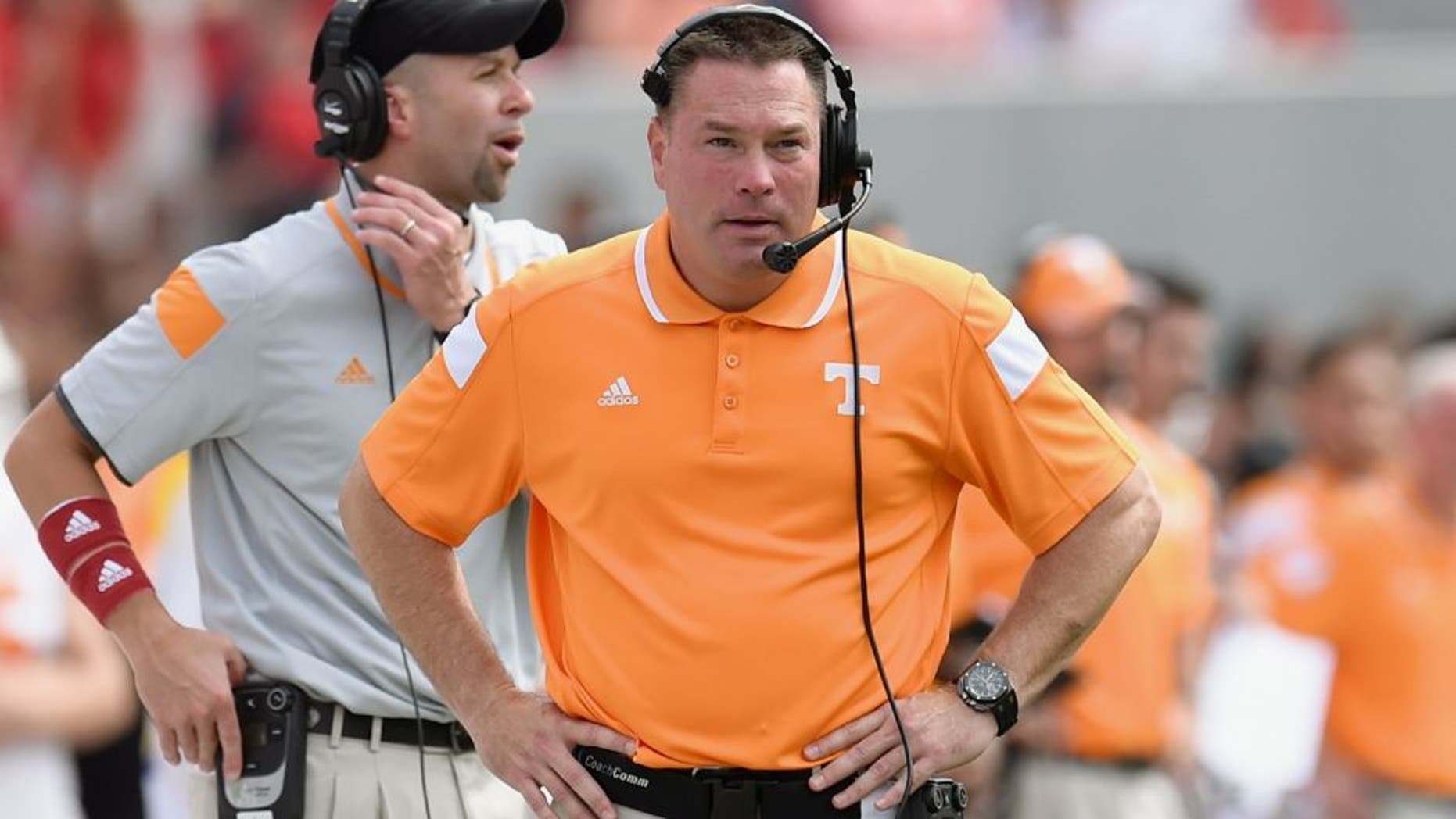 Thanks to Butch's connections, Tennessee will get to prep in the Bengals facility this weekend. Dale Zanine USA TODAY Sports
When you plan on traveling, you should always call in advance. Tennessee apparently had to learn that the hard way this weekend.
The Vols - despite playing at Kentucky - are being forced to stay in Ohio Friday night in anticipation for the game, as every hotel near Lexington is booked solid according to head coach Butch Jones.
Jones made the revelation of the Vols traveling arrangements during his weekly radio show.
"There are no hotels available around Lexington so have to go all the way up to Cincinnati," Jones said. "I talked to (Cincinnati Bengals head coach) Marvin Lewis the other day, we are going to do a walk-through at the Bengals stadium. It will be neat for our kids because the Bengals will be around. Coach Lewis is a dear friend of mine, I'm appreciative of the Bengals organization for allowing us to come in and do a private walk-through."
You may be wondering how is it possible there are no hotel rooms available around Lexington? The 2015 Breeder's Cup horse racing event is this weekend and is being held in Lexington this year.
Kentuckians sure do love them some horse racing.
Credit Tennessee for making what could have been a disadvantage into possibly a competitive advantage, as the Vols will get to use a NFL facility to prepare for this weekends game before making the 82-mile trip south to Lexington.
MORE NEWS: Want stories delivered to you? Sign up for our College Football newsletters.