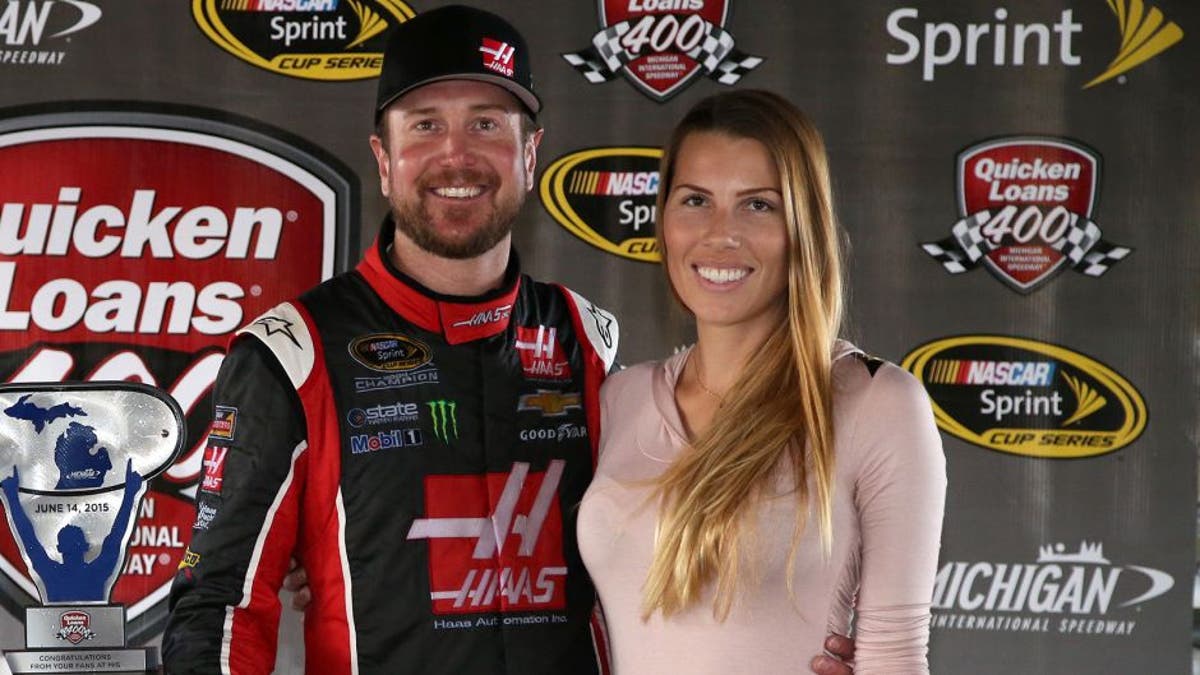 Kurt Busch is taking the plunge.
On Wednesday, Busch - driver of the No. 41 Chevrolet SS for Stewart Haas Racing - announced that he and girlfriend Ashley Van Metre are engaged.
Kurt and Ashley met through Van Metre's sister - Charis Burrett - a co-owner of Panic Switch Army apparel line (one of Busch's sponsors).
Busch's boss and teammate Tony Stewart is happy for the couple.
Congratulations from all of us at Shake and Bake too!