Shaun White drags American flag on ground after winning gold medal, gets lit up on social media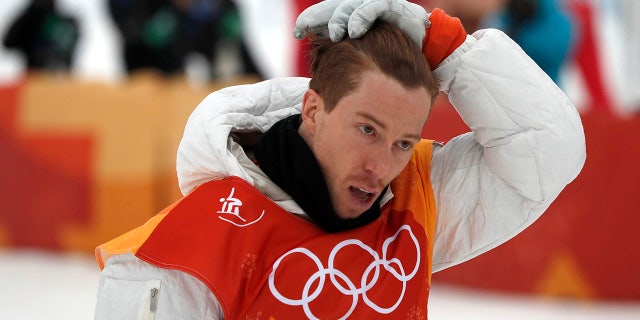 NEWYou can now listen to Fox News articles!
Snowboarding legend Shaun White won another gold medal Wednesday with an epic performance in the men's snowboard halfpipe, but set social media alight for his celebration afterward.
White was handed the American flag. He was already holding on to his snowboard at the time, so the flag ended up dragging on ground behind him. At one point, White appeared to accidentally step on it.
Observant Twitter users wasted little time to turn White from an Olympic hero to enemy of the state.
White later apologized for the incident, but told reporters afterwards he did not know he had let the flag touch the ground.
"I remember being handed the flag but I was trying to put my gloves on and hold the flag and get board," White said. "Honestly, if there was anything, I definitely didn't mean any disrespect. The flag that's flying on my house right now is way up there. So sorry for that. But I'm definitely proud — very proud — to be a part of Team USA and being an American and to be representing for everyone back home.
White's gold-medal victory in Pyeongchang, South Korea was Team USA's 100th gold medal in Winter Games history.
His win makes him the first American male to win gold in three different Winter Games. The snowboarding star, 31, previously won the gold in the men's snowboarding halfpipe in the Turin Games in 2006, and again in Vancouver in 2010.
The flag should never touch the ground or anything beneath it, and should be raised and lowered briskly, according to U.S. Flag Code.
Fox News' Nicole Darrah and the Associated Press contributed to this report.