Shanahan: Cousins' stats comparable to Elway's early in his career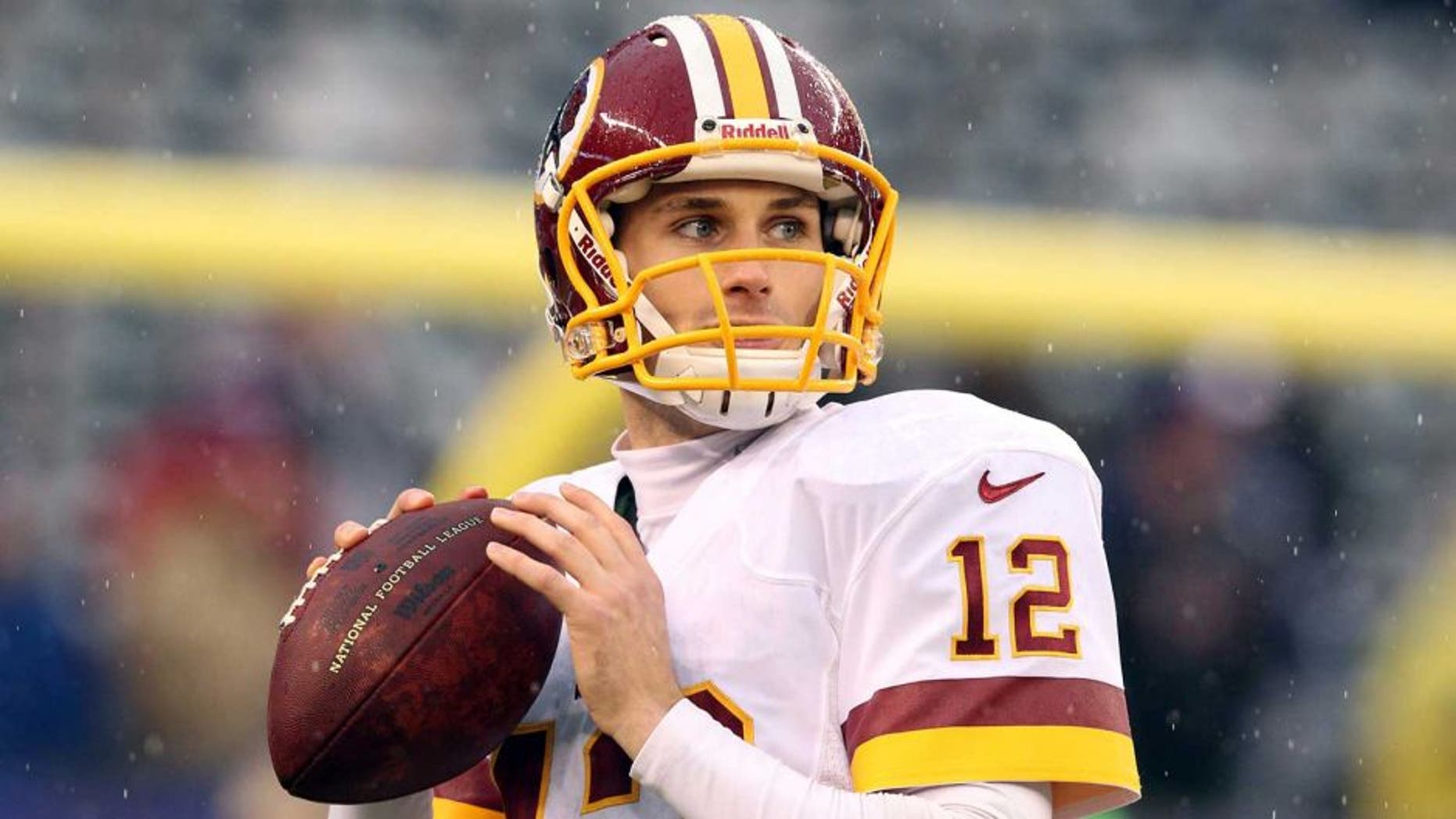 Former Washington Redskins coach Mike Shanahan understandably has a soft spot in his heart for Kirk Cousin. After all, he was the man who made the decision to draft the fourth-year quarterback.
Still, Shanahan caused a bit of a stir among Redskins fans on Thursday in an interview with 106.7 The Fan, invoking the name of a pair of Hall of Fame quarterbacks and saying Cousins compared favorably to them at this stage of his career.
"I remember just being with (John) Elway his first year, or Steve Young, and you take a look at their touchdown-interception ratios -- you're talking about Hall of Fame quarterbacks -- and actually Kirk's statistics are better than theirs," Shanahan said. "They didn't have that great running game and they were counting on the passing game. So I think what (the Redskins) are doing right now is great."
Shanahan pointed to the production of the ground game - and the performance of Cousin - in last week's victory over the St. Louis Rams as evidence to back up his stance. The Redskins amassed 182 yards rushing while Cousins completed 23-of-27 passes for 203 yards and one touchdown.
"If you put a guy like Kirk Cousins in, and you run the ball 30 to 35 times a game, and then you look back at the success that he had, you'll say, 'Holy cow, look at those stats' when it's a balanced offense," Shanahan said.
Shanahan tabbed cousins in the fourth round of the 2012 draft, even though Washington had already selected Robert Griffin III with the No. 2 overall selection. Griffin led the Redskins to a postseason berth in his first season but has struggled with injuries and ineffectiveness since, finally losing his job to Cousins in the preseason.
"One of the reasons we ran the ball as much as we did with Robert in 2012, even though it was a little bit different-type scheme, was to take a little bit of pressure off the quarterback," Shanahan said. "When you start throwing the ball twice as many times as you're running it, it really puts a lot of pressure, not only on the quarterback, but the offensive line. ... It's a really tough situation."
(h/t Washington.CBSlocal.com)