Sendlein provides familiarity to Palmer along offensive line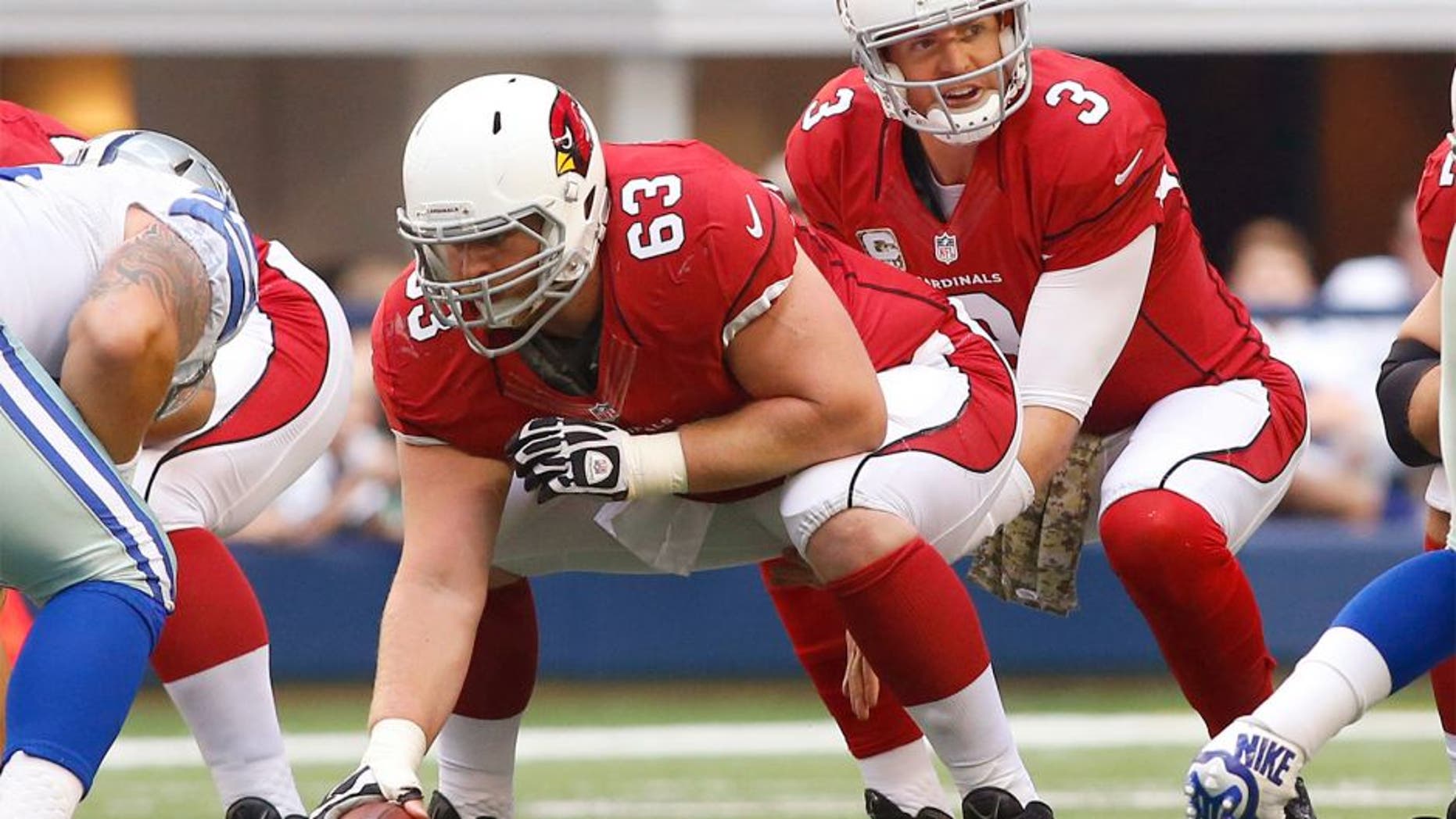 For an offensive line that will be missing some key pieces to start Week 1, at least Carson Palmer knows he has one familiar face protecting him.
Lyle Sendlein won the starting job over A.Q. Shipley, after being brought back at the beginning of training camp following his release in March.
"I was hoping I'd get a chance to work with (quarterback) Carson (Palmer) a little bit in the preseason," Sendlein said, via ESPN, "so just a little bit of anxiety with stepping in there not having game experience yet with the first group."
Sendlein has started 109 games over his career -- all with the Cardinals, including all 32 the last two seasons.
With Palmer under center and Sendlein snapping the ball, the pair is 16-6, per ESPN.
Given the question marks up front to start the season, Palmer should breathe a little easier knowing Sendlein is there and someone he can trust.
(h/t ESPN)