Senators' youngster Lazar out to prove he's 'legit'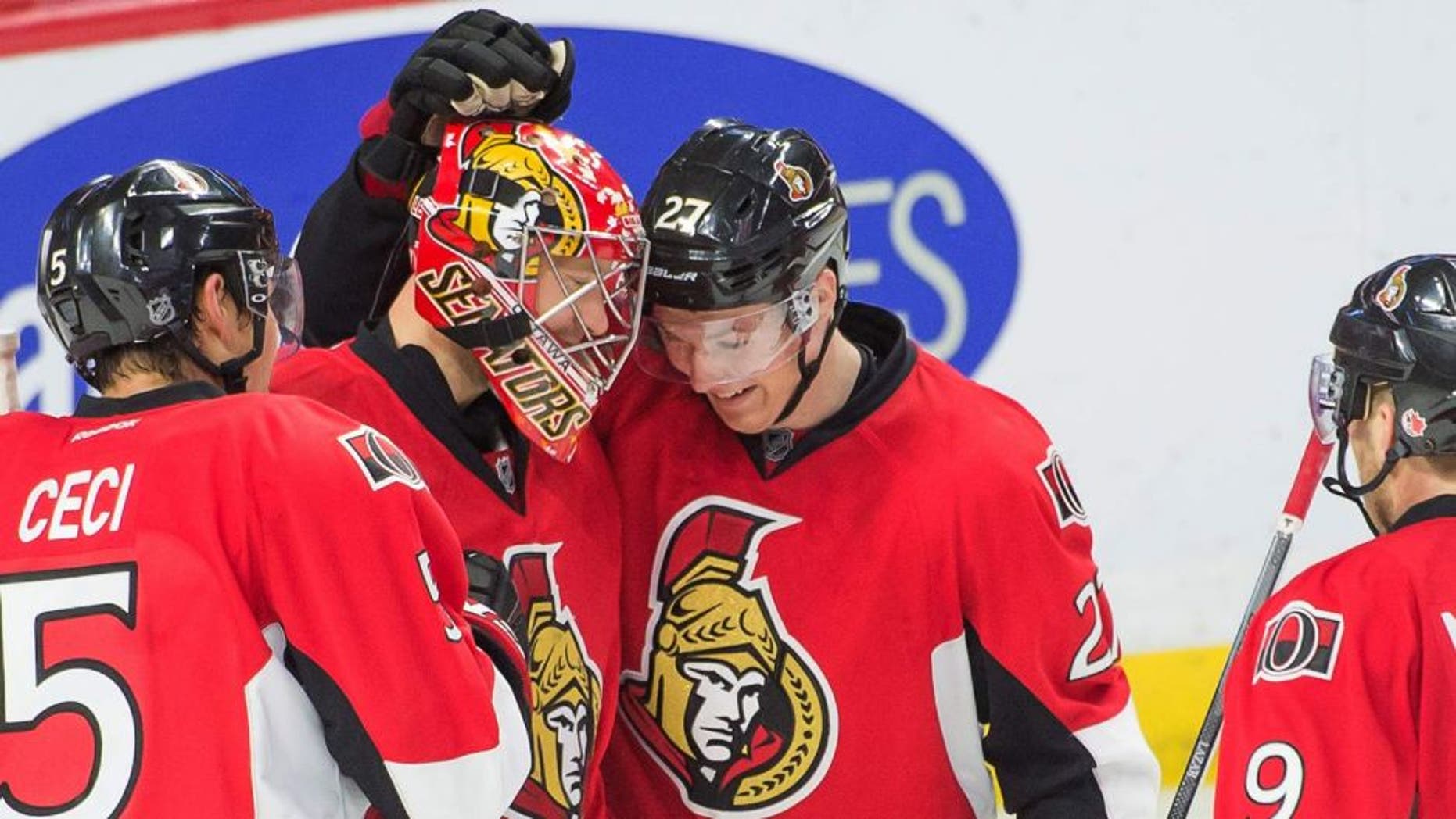 Curtis Lazar became a memorable player for the Ottawa Senators in his first season with the team, but his reputation was not due to his playing skills. Instead, Lazar was known as the rookie who was bold enough to gobble up a hamburger that was thrown on the ice during the peak of the Andrew "Hamburglar" Hammond craze this past spring.
Those young kids will eat anything, right?
Not so much. Lazar spoke with the Ottawa Sun recently about his preparations for the upcoming season, and he said he is looking to improve both his diet and his performance for the team.
"I'm looking forward to prove to people that kind of wrote me off that I'm a legit NHL player and hopefully move into the Top 6 sometime," Lazar told the Ottawa Sun.
The 20-year-old produced 15 points in 67 games as a rookie while fellow first-year NHL regular Mark Stone finished third on the team in scoring with 64 points in 80 games. Still, while Stone was technically considered a rookie, he was in his third professional season and had 23 NHL games under his belt before the 2014-15 campaign began. Lazar said he needed more time to acclimate.
"That first year, the points didn't come, but I didn't expect the points to come," Lazar said to the Ottawa Sun. "It was a learning year for me and I played it safe for the majority of the year. I really wanted to gain the coach's trust. This year I'm going to take more risks."
That includes taking risks in the kitchen. Lazar did not have to worry about cooking for himself last season, as he lived with teammate Chris Phillips' family. This season, however, Lazar will be moving out on his own, and he's been practicing his cooking skills.
"I'm a pretty good cook actually," Lazar told the Ottawa Sun. "Sure, it's trial and error, once in a while, but for the most part the meals turn out pretty good. I'm still breathing. I still wake up in the morning, so it's all good."
Sounds delicious.
(h/t Ottawa Sun)
Photo credit: Marc DesRosiers-USA TODAY Sports