Seahawks trying to turn basketball player into an offensive lineman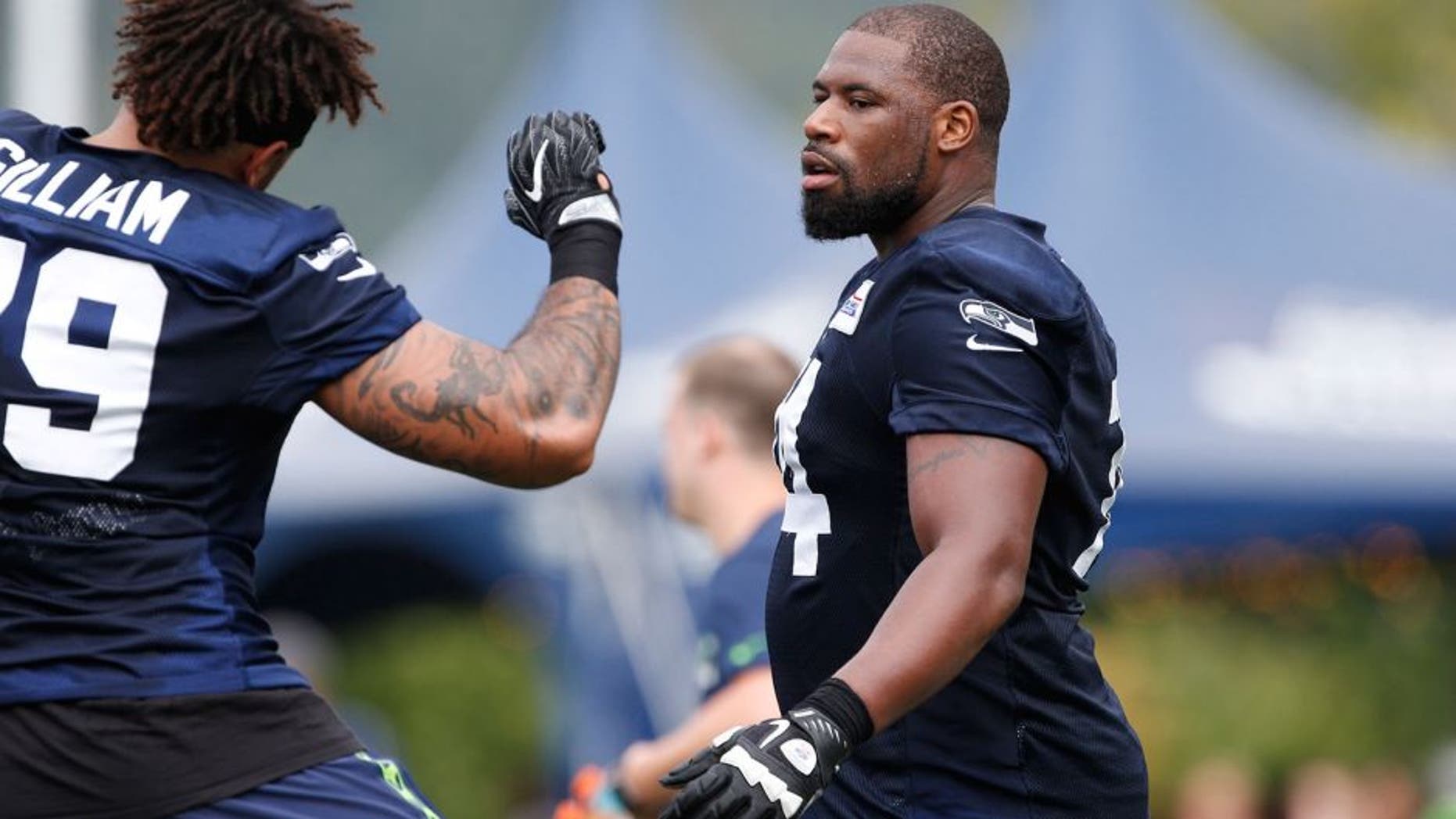 Teaching a rookie how to succeed in the NFL is enough of a challenge for most teams. The Seattle Seahawks, however, are teaching a rookie who hasn't played much football since eighth grade.
Oh, and he's a basketball player.
This should be interesting.
The rookie in question is George Fant, a former basketball player for Western Kentucky who made a few plays on special teams for the football team. An undrafted free agent, he's getting an audition at left tackle from the Seahawks, who see potential in the big man.
"He's a big body, long-armed guy, big body, athletic," offensive line coach Tom Cable told reporters this week. "Truthfully, he's probably more athletic than the typical tackle in this league. That's a positive. But so much to learn. He's on it, working his tail off and I like where he's at so far."
Fant looked as raw as it gets in his first preseason action, struggling against more experienced players. But he's not easily discouraged.
"I'm the type of person, I want to go as hard as I can and learn as much as I can as fast as I can," Fant said. "That's the process for that. The learning part is not done. I'm learning something new every day. That's my thing coming in every day. If something bad happens, it happens. I keep trying to learn something else, learn something that's going to fix what happened. That's my whole thing. Fix it. Not dwell on it, fix it."
Fant was in for 44 plays Saturday, second-most of any offensive lineman. He's likely to get another significant chunk of playing time Thursday against the Vikings as Seattle continues to assess Fant's potential. He seems a prime candidate to land on a practice squad and develop.
He wouldn't be the first former college basketball player to make it in the NFL. Tony Gonzalez, Antonio Gates and Julius Thomas all became Pro Bowl tight ends.
But Fant admittedly has a long way to go.
"It's almost like you would do with young kids, just kind of start them from the very beginning," Cable said. "Which is to get them in the right stance, tell them what they should see with their eyes, what their hands are for, how they fit into the scheme, and then you keep working fundamentally to keep their body down and teach them to play with the speed and violence you need to play this game."
The Associated Press contributed to this report.