San Diego mayor says California governor's action helps Chargers stadium effort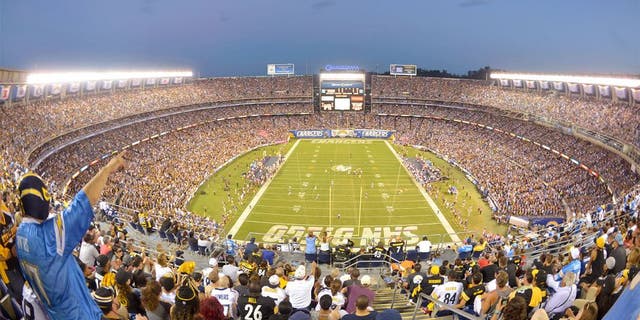 SAN DIEGO -- Mayor Kevin Faulconer calls it "a huge step forward" that Gov. Jerry Brown approved an accelerated judicial review process for any lawsuits filed against the environmental impact report for a proposed new stadium for the San Diego Chargers.
Any lawsuit challenging the EIR must be resolved within 270 days of the city's certifying the document. The city thinks it can open a new stadium by 2019 even if there is litigation on the EIR.
Says Faulconer: "The governor stood up for San Diego and that's a very good thing."
Chargers attorney Mark Fabiani, who walked away from negotiations for a new stadium in mid-June, disagrees. Fabiani says the 270-day certification "is unfortunately irrelevant at this point" and the "quickie EIR is fatally flawed."
Like the St. Louis Rams and the Oakland Raiders, the Chargers are eyeing a move to Los Angeles.